'Maladies' Trailer: James Franco Is A Troubled Actor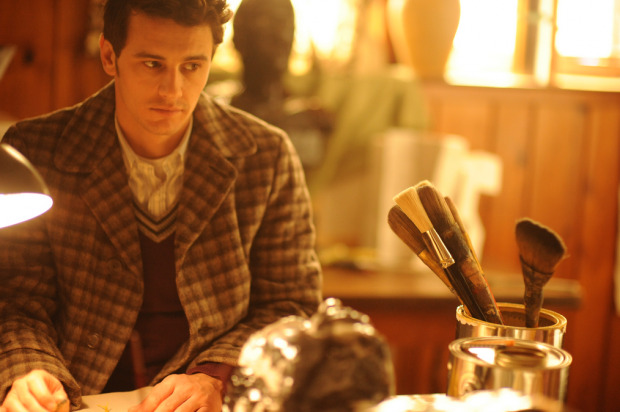 James Franco has a well-established image at this point: the indulgent artist, who flies from one project to another seemingly based only on whim. Never mind that he can be a powerful actor, and that he is producing and finishing more work than almost anyone else out there. He's just so... present. How dare you work too much, James Franco!?Maladies, directed by the artist called Carter, seems to toy with that image by dropping it into the framework of a wacky romcom. Think Benny & Joon, but instead of Johnny Depp playing at being Chaplin, James Franco plays an actor names James who deals with some mental health issues as his career flounders. There's a good supporting cast in place (induing Catherine Keener and David Strathairn) who you'll see a good deal of in the trailer below.Maladies has a limited opening on March 21 and will be available nationwide on VOD and iTunes on March 25.
A daring new film from internationally acclaimed multimedia artist Carter, Maladies charts the struggles of an unstable former soap opera star (James Franco) in 1960's New York as he tries to restart his floundering creative career. Hoping to find clarity and new purpose as a writer, he holes up with his eccentric sister at the seaside home of their best friend (Catherine Keener). But as he disappears further into his own mind, reality begins to slip through his grasp. Featuring an award-winning ensemble, including David Straithairn and Alan Cumming, Maladies is a heartfelt but defiantly unconventional exploration of the creative mind.