'Step Brothers' Reunion Alert: Will Ferrell And John C. Reilly Board 'Devil's Night'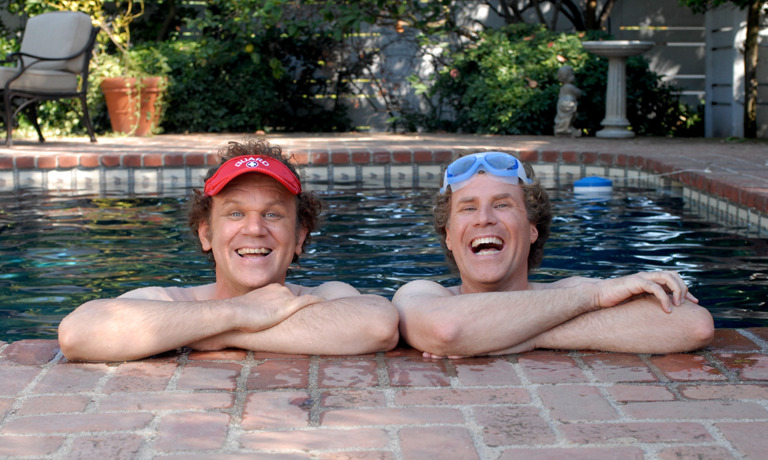 If we're not getting a Step Brothers sequel in the near future, at least we can look forward to a Step Brothers reunion.
Will Ferrell and John C. Reilly have signed up to star in Devil's Night, which as the title suggests is set during the unofficial holiday of pre-Halloween mischief. Like the pair's last film together, it'll feature friendship, animosity, and plenty of hijinks. Hit the jump for all the details on the new movie.
Ferrell and Reilly will play two men who bonded as kids over a long-ago Devil's Night, only to later be torn apart by the same holiday. Fifteen years later, they're forced to band together on the holiday in order to save their neighborhood.
Set on October 30, the real-life Devil's Night holiday is associated with pranks like egging and TPing, though the tradition notoriously escalated to serious vandalism and arson in '80s and '90s Detroit. The holiday was featured in the 1994 film The Crow, and has been referenced in movies like Grosse Pointe Blank and 8 Mile (all of which took place in Detroit).
Ferrell next stars in Anchorman 2: The Legend Continues, which features an appearance by Reilly. He'll be heard next year in The Lego Movie, voicing the villain President Business, and is now working on the Kristen Wiig-starrer Welcome to Me.
Reilly is currently shooting Guardians of the Galaxy, in which he plays Rhomann Dey. He recently wrapped Life After Beth, a zombie comedy starring Aubrey Plaza, Anna Kendrick, and Dane DeHaan. His last role was in the animated family film Wreck-It Ralph.
No director or release date has been announced for Devil's Night.