Video: Tour Will Smith's Amazing Two-Story Trailer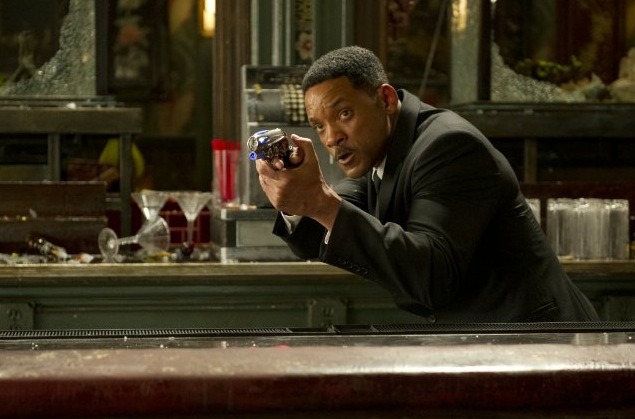 We don't really cover "movie star" stuff on /Film as it slides closer to the stuff you'd read in gossip magazines and websites, but I thought this video was really fascinating (especially since this trailer is a big part of the movie making process on Smith's films). Big movie stars sometimes demand big contractual comforts — and when Will Smith is working on a movie, he has a mobile home away from home set-up on the lot (or on location).
Nicknamed "The Heat", this two-story luxury motor home mansion, created by Anderson Mobile Estates, features a full kitchen, master bedroom, several recreation rooms, a screening room with a 100-inch screen, a conference room capable of fitting 30-people, a lounge with a bar, bathrooms, showers, featuring luxury accents throughout. He can watch dailies in the theater, hold meetings in the conference room, mobile offices for Smith's assistant and personal writing staff., and the living room transforms into space where Smith can privately have his makeup and wardrobe done  The whole thing expands to 1,150 square feet, 53 feet in length, has 22 wheels, weighs in at around 30 tons, and cost $2.5 Million to own (rent is supposedly $9,000 a week). Watch a video tour of the biggest movie star on-set trailer after the jump.
via: uniquedaily