Bob Odenkirk, Glenn Howerton, Oliver Platt, And More Join FX's 'Fargo'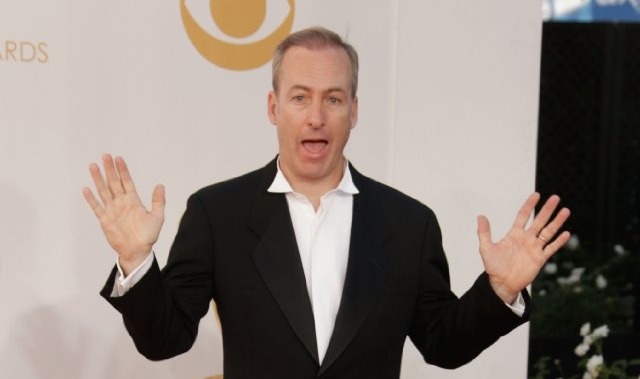 After spending four seasons of Breaking Bad trying to evade law enforcement, Bob Odenkirk will switch sides for FX's Fargo.
The comedian has boarded the ten-part limited series in a supporting role, along with Glenn Howerton (It's Always Sunny in Philadelphia), Kate Walsh (Private Practice), Joey King (The Conjuring), Adam Goldberg, Oliver Platt, and more. Hit the jump to find out which characters the new stars will be playing.
According to THR, Odenkirk will play Deputy Bill Olson, who has seniority over his younger, smarter, more ambitious colleague Molly Solverson (Allison Tolman). Howerton will play a personal trainer named Don Chumph, Platt has been cast as Stavros Milos a.k.a. "the Supermarket King of Minnesota," and Walsh will portray Gina Hess, an ex-stripper who's mom to twin teenage boys.
Rounding out the cast are King as Gus' daughter Greta; Peter Breitmayer as Gus' superior officer; Tom Musgrave as Lester's boss at the Bo Munk Insurance Shop; Josh Close as Lester's younger, more successful brother Ron; and Goldberg and Russell Harvard as Fargo Crime Syndicate members "Mr. Numbers" and "Mr. Wrench."
While Fargo has been conceived as a miniseries, FX has previously said that the show could become an American Horror Story-style anthology if it fares well. The show has big shoes to fill, since the original Fargo was pretty damn great, but this intriguing cast seems like a promising sign.
FX's Fargo is expected to shoot in Calgary next month for a spring 2014 premiere. Adam Bernstein (Californication, Breaking Bad) is on board to direct the premiere episode. Noah Hawley (The Unusuals) will write, as well as produce with Warren Littlefield, Geyer Kosinski, and the Coens.