Trivia: Paul Feig (Unsuccessfully) Pitched A Wonder Woman Action-Comedy To Warner Bros.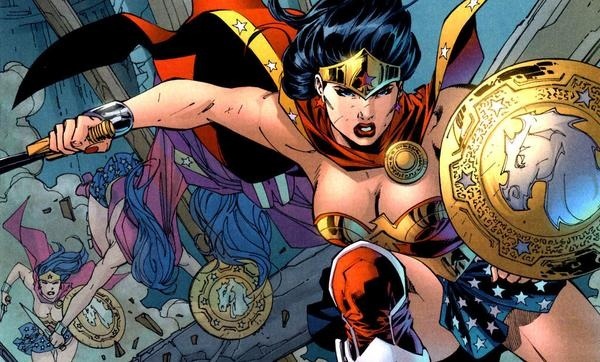 The list of filmmakers who've successfully brought Wonder Woman to the big screen is nonexistent, but the list of people who've tried and failed seems to get longer by the day.
To wit: Joss Whedon and Nicolas Winding Refn have both made unsuccessful attempts. (Well, Refn's was more of a theoretical attempt, but we'll credit it.) Michael Goldbenberg was hired to write a script that doesn't seem to have gone anywhere. Max Landis has said he wants to give it a shot, but nothing's come of it so far. Producer Joel Silver long worked on ideas, with Whedon and others. And now, we've learned that Paul Feig also once pitched a version, only to get shot down by Warner Bros. Hit the jump to find out what Feig had in mind.
IGN learned about Feig's failed concept at a recent event. Here's how they describe it:
The idea for Feig's film would've involved a Wonder Woman who "keeps hitting the glass ceiling" of the superhero world. Conceived as a lighter action-comedy, this Princess Diana of Themyscira has to contend with male heroes like Batman and Superman who are perhaps not as forward-thinking regarding their female counterpart as they should be. (I think the word "jerks" might've come up.) Feig compared this Wonder Woman to the suffragist Cicely Hamilton (who wrote the 1908 "feminist" play Diana of Dobson's).
Needless to say, Warner Bros. rejected Feig's pitch. In retrospect, Feig said, he understands why. Fans can be protective of their favorite characters, and don't take well to big changes.
It's true that fans probably weren't looking for a Wonder Woman action comedy, even if Feig describes the tone as being roughly similar to that of Iron Man. While it's not clear when the meeting took place, a lighter, funnier Wonder Woman would be a particularly odd fit for Warner Bros.' current DC universe, which tends more toward the dark and grim.
On the other hand, a Feig-directed Wonder Woman film sounds much better than no Wonder Woman film at all, which is where we're at right now. Particularly as Feig has a pretty good track record with female protagonists. He is, after all, the guy who directed Bridesmaids and The Heat, and who created Freaks and Geeks' Lindsay Weir.
In any case, it shouldn't be too long before someone succeeds where Feig — and Whedon and Silver, and so on — have not. It's frankly mind-boggling at this point that the studio hasn't already figured out how to turn one of the most iconic superheroes of all time into a massive blockbuster, and Warner Bros. CEO Kevin Tsujihara intends to remedy that situation ASAP. "We need to get Wonder Woman on the big screen or TV," he said recently.