'Oldboy' NYCC Poster Puts A Hole In Josh Brolin's Chest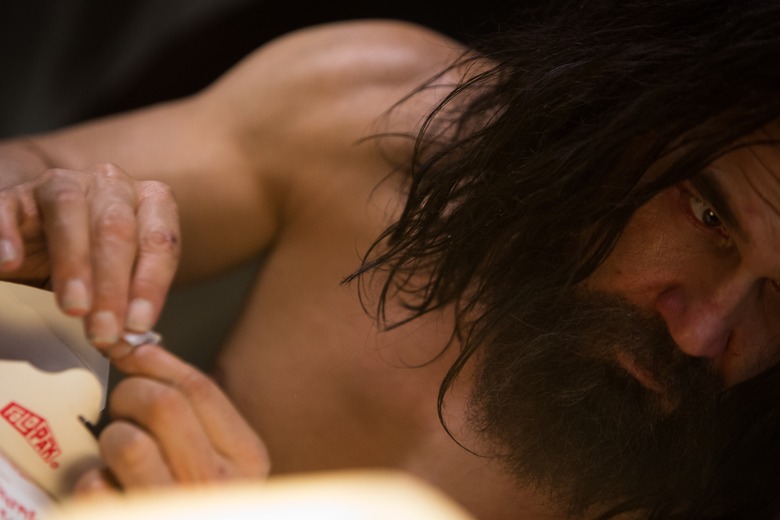 Fans of the original have long been skeptical about the English-language remake of Chan-wook Park's classic Korean thriller Oldboy, and we don't blame them. Heck, we are them.
But whatever comes of Spike Lee's take on the tale, at least the marketing team is doing a solid job. The material released so far has been appropriately creepy and morbidly funny, without giving away too many of the twists and turns.
The latest poster, put together just for New York Comic-Con, isn't spilling any secrets either, but it's striking enough to grab your attention. Hit the jump to check it out.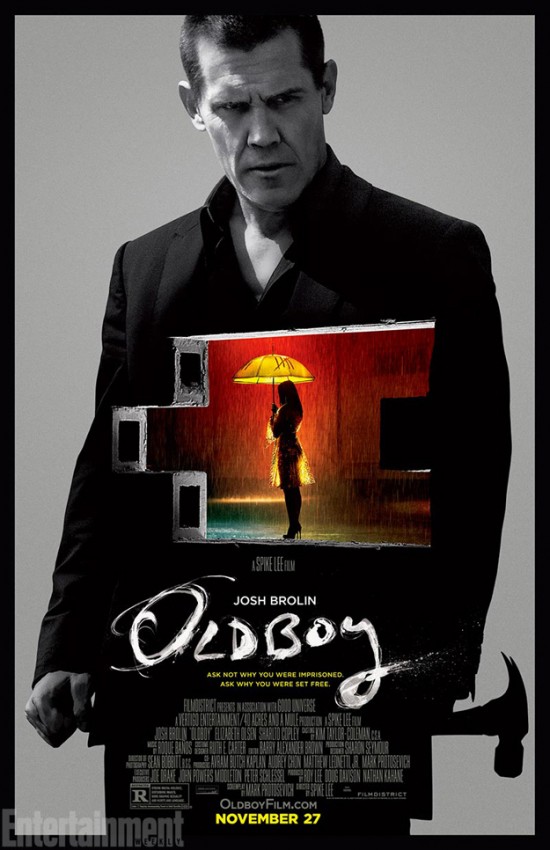 It's a good-looking poster as a whole, but the red-orange center is really the interesting part. Were it not for the hammer in his hand, Josh Brolin could be in the middle of a GQ cover shoot. So Rope of Silicon designed an (unofficial) alternate version that gets right down to the good stuff.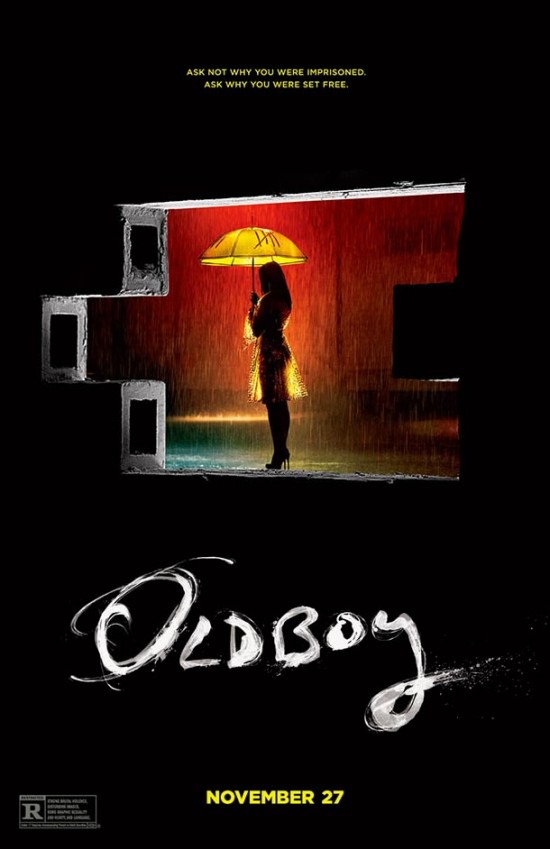 The fan-made version is the more elegant of the two, but it's pretty obvious why FilmDistrict chose not to go that route. Brolin is the leading man, and while he's not exactly an A-lister, leaving him out altogether wouldn't really make sense from a marketing standpoint. Which do you prefer?
Also starring Elizabeth Olsen, Samuel L. Jackson, Sharlto Copley, and Michel Imperioli, Oldboy opens November 27. If you'd like to grab the (official) poster for yourself, stop by the Dark Horse Comics booth at New York Comic-Con this weekend.
OLDBOY is a provocative, visceral thriller that follows the story of Joe Doucette, a man who is abruptly kidnapped and held hostage for 20 years in solitary confinement, for no apparent reason. When he is suddenly released without explanation, he begins an obsessive mission to find out who imprisoned him, only to discover that the real mystery is why he was set free.