Michael B. Jordan Confirms 'Star Wars' Audition; Addresses 'Independence Day 2' And 'Fantastic Four' Casting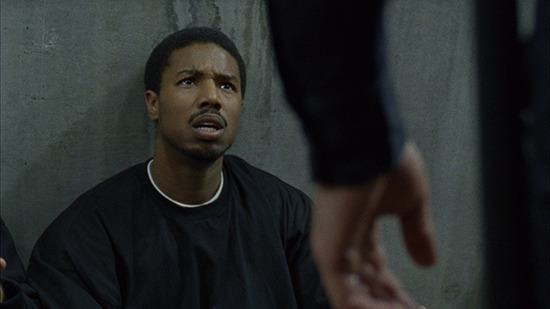 Need further proof something official is coming from the world of Star Wars? A second actor has confirmed on the record that, yes, they auditioned for the film. First was Saoirse Ronan and next is Michael B. Jordan, the Friday Night Lights, Wire and Fruitvale Station star. Jordan recently confirmed he auditioned for Star Wars Episode VII but doesn't know much about it. And no lightsaber for him.
He also addressed rumors he's up for roles in Fantastic Four, Independence Day 2 and that Rocky spinoff Creed with Ryan Coogler. Read all his quotes below.
The Associated Press, via The Huffington Post, caught up with the in-demand actor and here's what he had to say about all this rumored upcoming projects:
The Apollo Creed Rocky spin-off: "That's amazing, I can't wait to do it. ... That definitely is going on."
Fantastic Four: "Definitely interested in the project. Josh Trank is a buddy of mine."
Independence Day 2:  Jordan says he's a "big fan" of the original and added "if that came true, that would be cool, too."
Star Wars Episode VII: "I mean, everybody's going in on this project. They're trying to figure out what they want. That's another incredible franchise. It's pretty crazy! ... We'll see how it happens. I don't know how I can do everything."
Is it a coincidence both Jordan and Ronan said almost the same thing about their Star Wars auditions? It almost feels PR-stunty considering no one else in this blanket "everybody" is talking about it. My feeling is both actors have probably already decided on other projects (like Fantastic Four) and because they're no longer in the running, they were told it's okay to talk about it. Or maybe the opposite. They're both close to being cast and these quotes are ways to subtly get fan reaction. I could be 100% wrong about that though. Just some thoughts.
As a huge fan of Jordan from his Wallace on the The Wire days, I'd love to see him in all these films and more. The guy is talented, charismatic and super nice.
What are your thoughts on Jordan and these films?