Fox Lines Up 'Fantastic Four' Actor Shortlists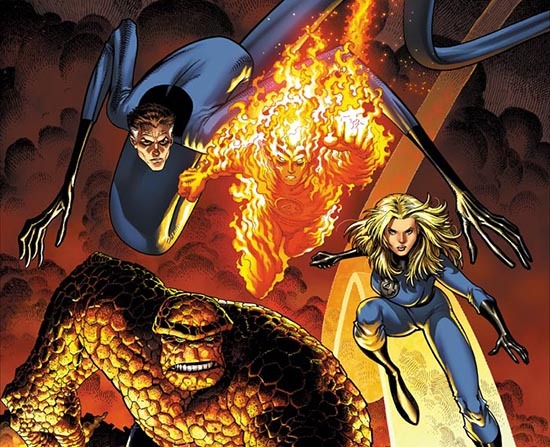 What's the story with Fox's new Fantastic Four, to be directed by Josh Trank of Chronicle? Jeremy Slater scripted, and while there have been some small polishes done on that draft here and there, recently we heard that Simon Kinberg (Fox's current go-to guy with respect to comic book adaptations) was hired to do work on the script.
We don't know what that rewrite is going to achieve, and until it is done we're not likely to hear about any real casting decisions. But in the meantime Fox and the film's producers are still working on lists of choices for the main roles in the movie, and several names have been leaked to the public.
Variety reports that the only name remaining constant is Michael B Jordan for the Human Torch, aka Johnny Storm.
For Reed Richards, aka Mr. Fantastic, the trade reports that Kit Harington, Jack O'Connell and Miles Teller (who was already talked about as a possibility) will be invited to test for the role. For Sue Storm, AKA the Invisible Woman, expect that Saoirse Ronan, Kate Mara and Margot Robbie will test. A choice for Ben Grimm, aka the Thing, still hasn't been mentioned.
So: big decisions yet to be made, several of which have to wait for the latest draft and eventual greenlight from Fox.