Page 2: BTTF, Star Wars, Breaking Bad, Modern Family, Indiana Jones, Gravity, Goonies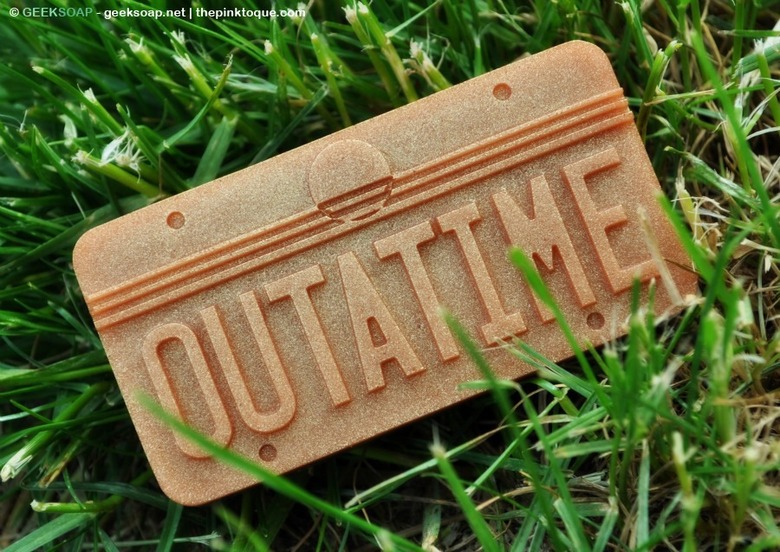 Page 2 is a compilation of stories and news tidbits, which for whatever reason, didn't make the front page of /Film. After the jump we've included 36 different items, fun images, videos, casting tidbits, articles of interest and more. It's like a mystery grab bag of movie web related goodness.
Header Photo: BTTF OUTATIME Soap
Why box-office surprises are becoming more commonEvolutionary Regression in Gravity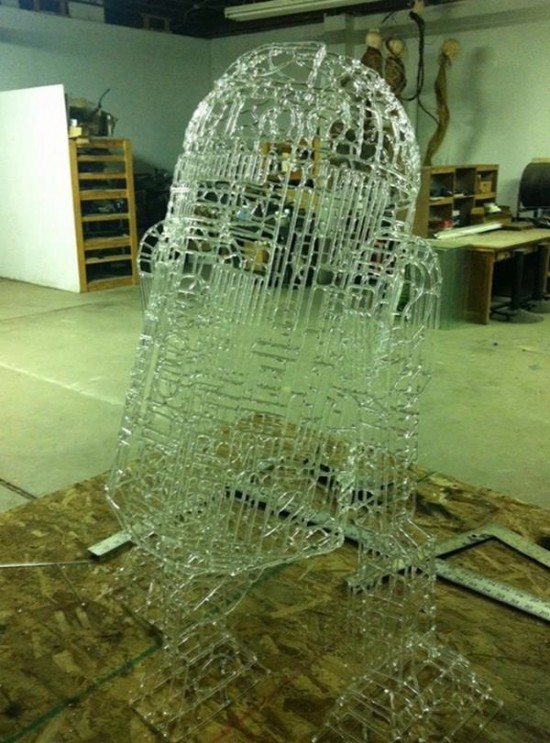 This Beautiful Glass R2-D2 Sculpture Wouldn't Last a Second In An X-WingFinding God in 'Gravity': How Cuarón's Film Is a Plea for Science in the Face of CreationismDiablo Cody: The 7 Things No One Tells You About Being a Top Screenwriter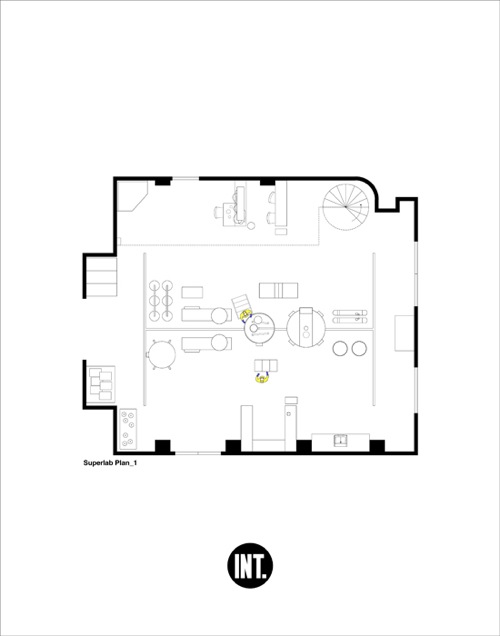 Architectural Breaking Bad Prints from Interiors Journal (Plus Other Film Locations)
'Gravity' and The Welcome Return of Grounded Spectacle
Why 'Gravity' Could Be the World's Biggest Avant-Garde Movie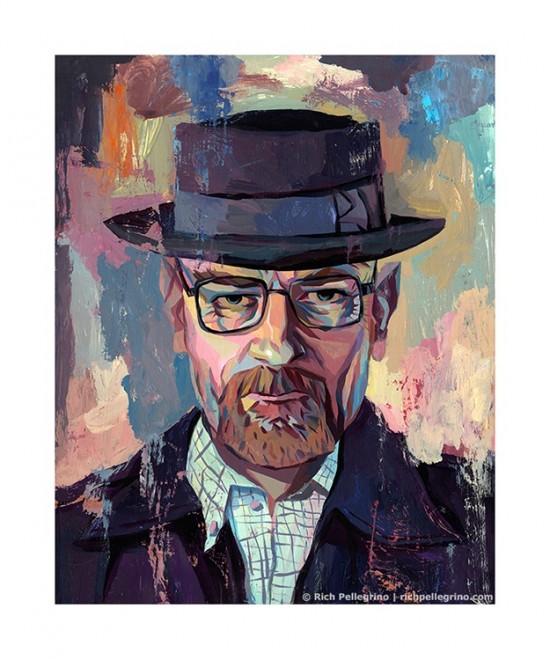 Rich Pellegrino's Heisenberg print now on sale
TNT's 'Cold Justice' Renewed For Season 2
Modern Family Played Family FeudVince Gilligan, Will Ferrell to Collaborate on Austin Film Fest Performance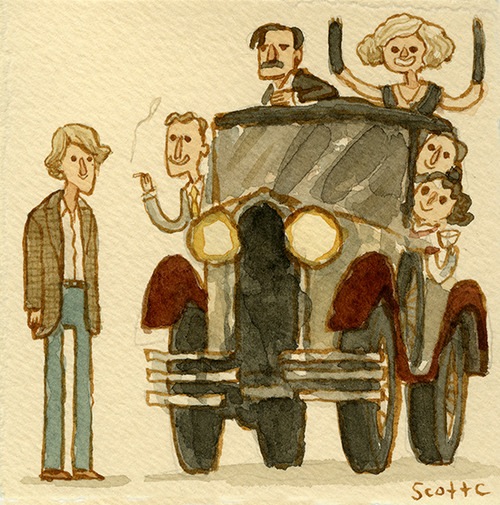 Scott C's Great Showdown tribute to Midnight in Paris.
French Director Patrice Chereau Dies at 68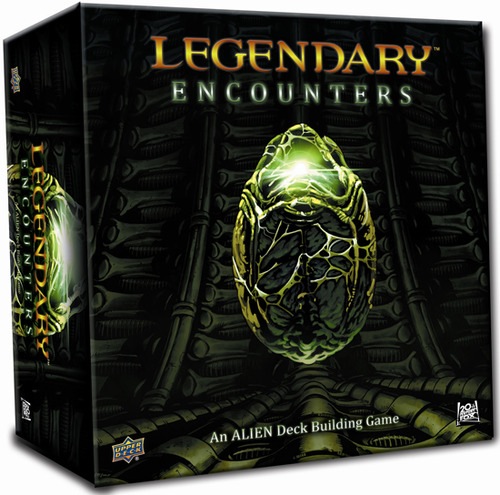 Upper Deck Previews Legendary Encounters
Magnolia to Give Films Pre-Theater Releases on Airlines With Gogo Vision
Indiana Jones In Real Life – Movies In Real Life
Happy Anniversary: Demolition Man is 20 Years Old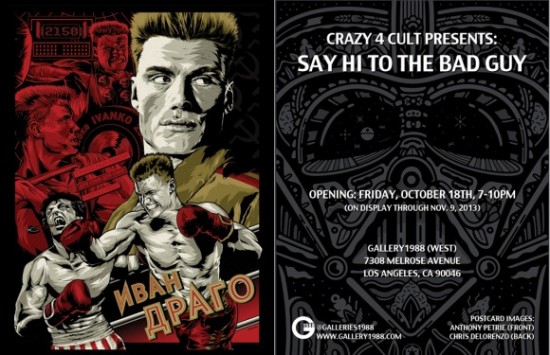 CRAZY 4 CULT: SAY HI TO THE BAD GUY" ART SHOW, OPENING FRIDAY OCTOBER 18TH 2013 AT GALLERY1988
Carrie Keagan's Top 5 Batsh!t Crazy Moments from American Horror Story
Watch this: Bill Gates is Austin Powers and Steve Ballmer is Dr. EvilJim Sturgess, Sam Worthington, Ryan Kwanten Joining 'Freddy Heineken'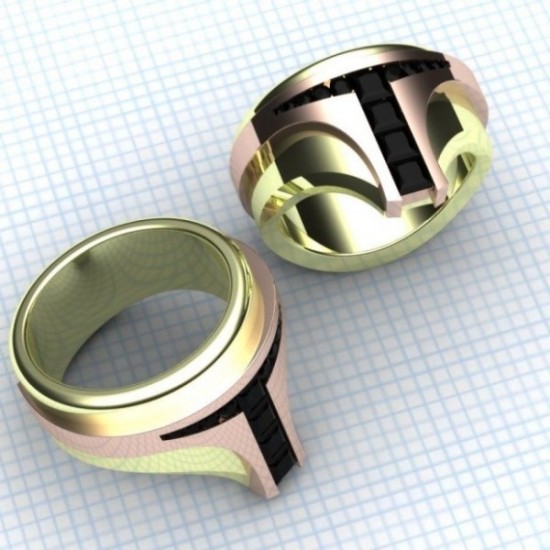 Boba Fett Bounty Hunter Rings
HANKS FOR THE MEMORIES: THE 10 BEST TOM HANKS PERFORMANCES OF ALL-TIME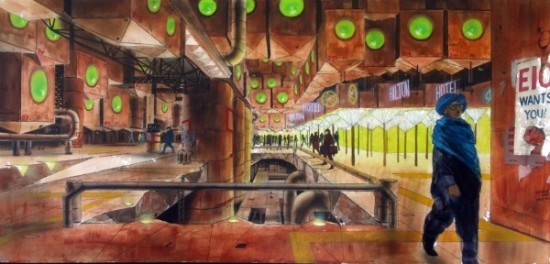 The Cronenberg TOTAL RECALL That Never Was
Gravity's Creators Explain The 'Learning Curve' Of Weightlessness
Epic Rap Battles of History: Adolf Hitler vs Darth Vader
Oscars: 76 Countries Competing for Best Foreign Language Film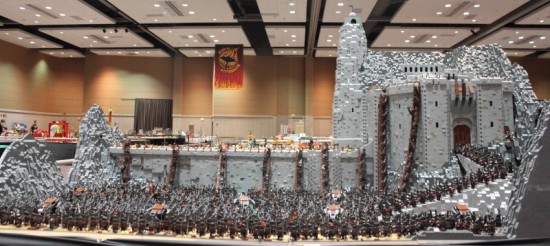 Check Out This Epic LEGO 'Lord of the Rings' Helm's DeepAerosmith Concert Doc 'Rock for the Rising Sun' Coming to Theaters
Astronaut Tom Jones on the realism of Gravity
John Magaro Joins Angelina Jolie's Louis Zamperini Pic 'Unbroken'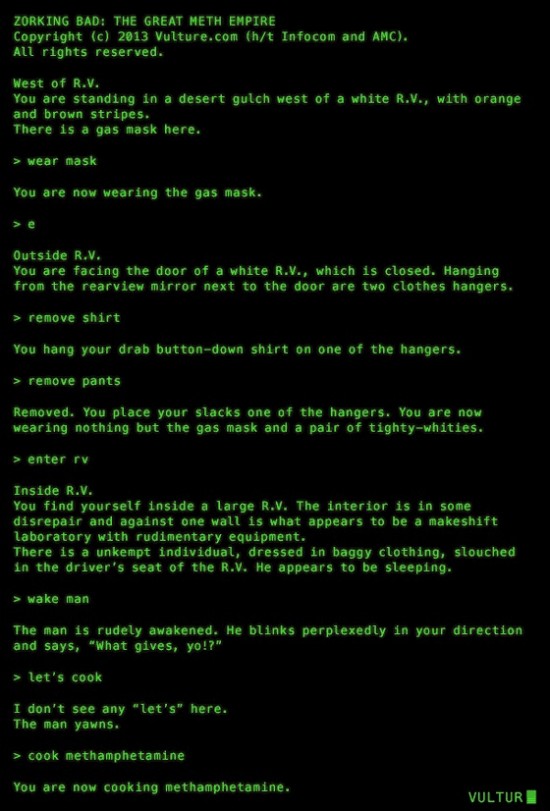 See Breaking Bad As a Text-Based Computer GameThe Artist director Michel Hazanavicius has been shooting his new film in secret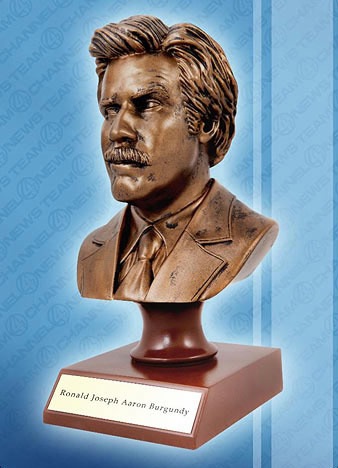 Anchorman The Legend of Ron Burgundy Bust
Google Play now selling HBO shows including 'Game of Thrones' and 'The Newsroom'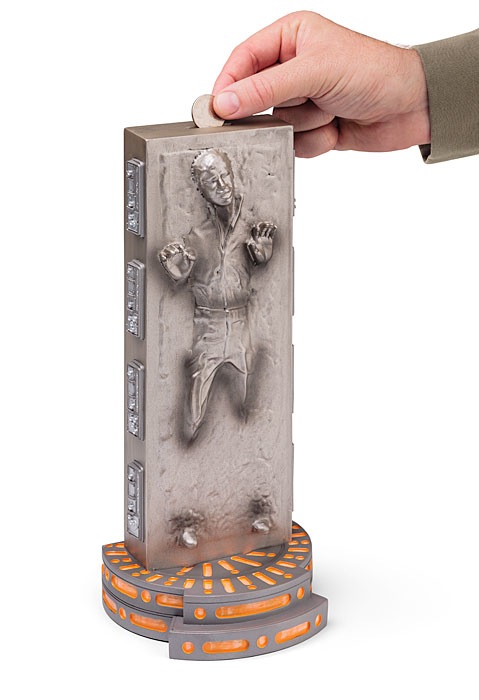 Han Solo Carbonite Bank
Empire Drive-In, A Junked Car Drive-In Theater Now in New York City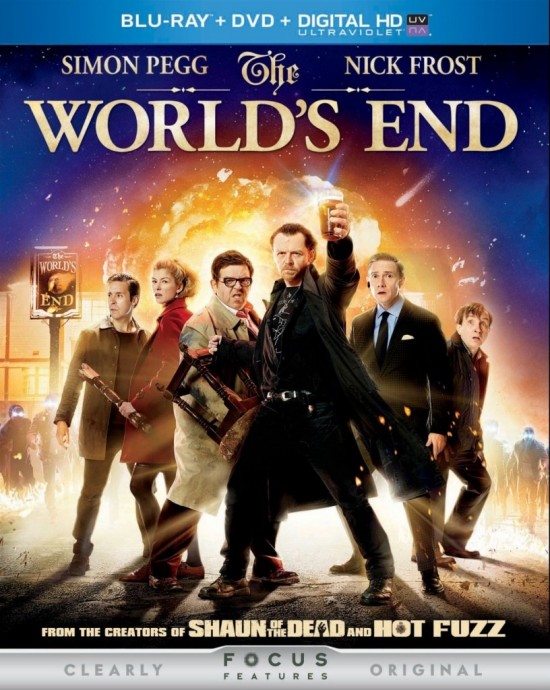 The World's End & The Cornetto Trilogy hits Blu-ray and DVD November 19th(US) & 25th(UK)Jenna Elfman Is Coming to The Mindy Project
Spot-On Impression of Arnold Schwarzenegger Terminates All Others
opinions on Gravity in D-Box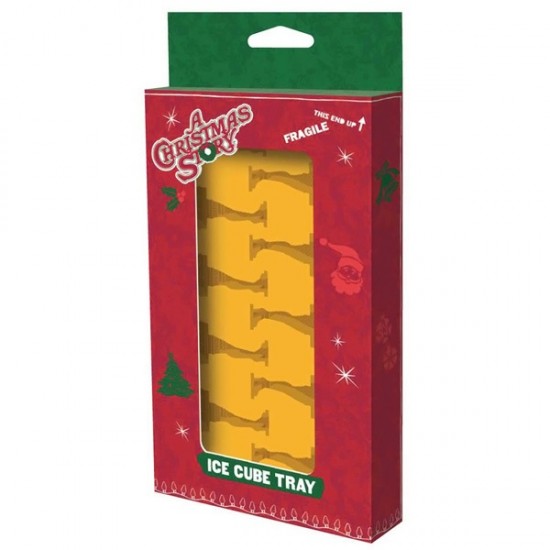 A Christmas Story Leg Lamp Ice Cube TrayWoody Allen Extinguishes 'Blue Jasmine' In India Over Smoking Rules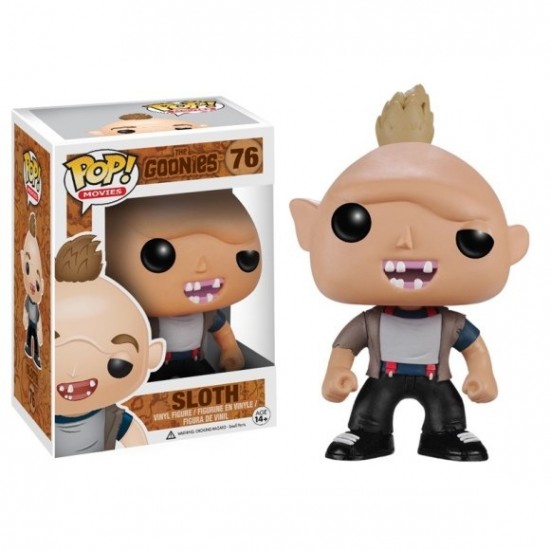 FUNKO TO RELEASE POP! MOVIES: THE GOONIES ON NOVEMBER 21, 2013
The BREAKING BAD Finale Is Not A Dream
How Animated Cartoons Are Made: Watch a Short, Charming Primer from 1919
Nielsen Preps Its Twitter TV Report, While Facebook Extends Data Partnership To Foreign Networks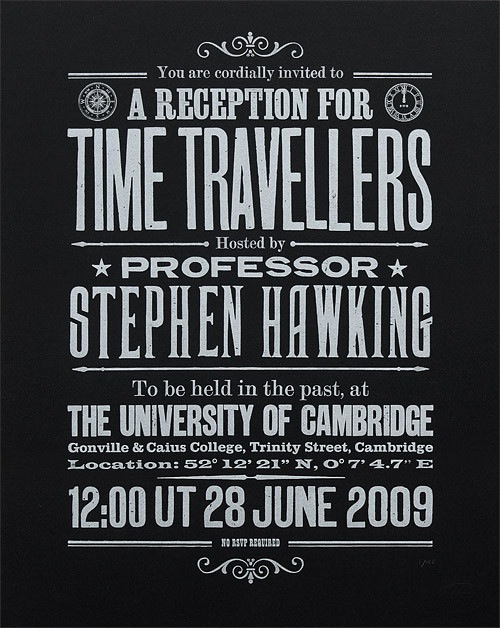 Clever Poster Invites People to Stephen Hawking's Time Travelers Reception in the Past
Yes, people are still arguing whether The Amityville Horror is true
If you have any interesting items that we might've missed that you think should go in /Film's Page 2 – email us!