Bong Joon-Ho Might Not Be OK With Those 'Snowpiercer' Edits After All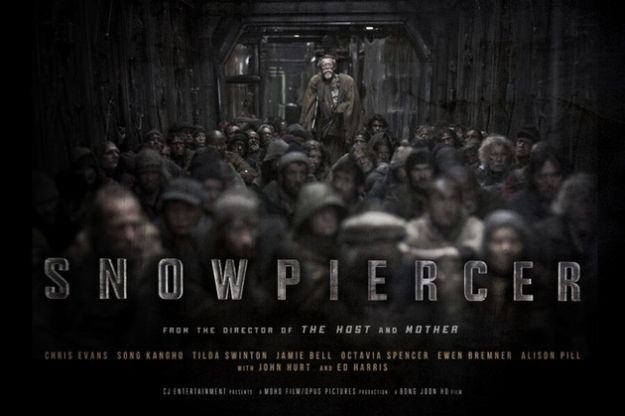 When it was first reported that The Weinstein Company planned to cut roughtly 20 minutes out of Bong Joon-ho's South Korean blockbuster Snowpiercer, the director seemed pretty sanguine about the whole affair. He was said to be working with Harvey Scissorhands to get the edits done, even though he point of the cuts was reportedly to trim character moments and turn the movie into more of a straight-ahead action movie, not unlike the changes that were made to Wong Kar-wai's The Grandmaster for it's own US debut.
Turns out that the director might not be so happy with the idea of the edits. After a recent screening of the film at the Busan Film Festival, Bong said there wouldn't be another chance for American, British, and Australian viewers to see the director's cut. Publicly, he's been relatively supportive, but privately he's said to be "furious" with the changes. 
Variety reports on the Busan Fest screening, where Bong said "we are still in discussions about the cut, but it is clear that this is the only director's cut you will be able to see." The trade also reports him saying the US cut will be "a little bit different," and goes on to mention that "sources close to the director say that privately he is furious."
Even after the good reception given the film in South Korea and at festival appearances, there is still no US date scheduled for Snowpiercer. French audiences get to see it later this month, and a few other territories have planned openings. But the US release, over which TWC has final cut, is still to be solidified. In the meantime, some people are now talking about the movie more than might have been the case without the edit controversy, so it is possible that Harvey's plan to generate interest is working just fine.