First Marvel Ride Officially Announced For Hong Kong Disneyland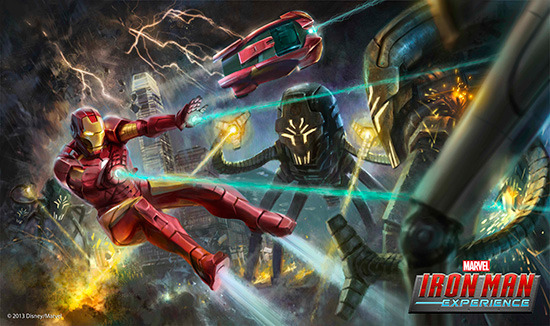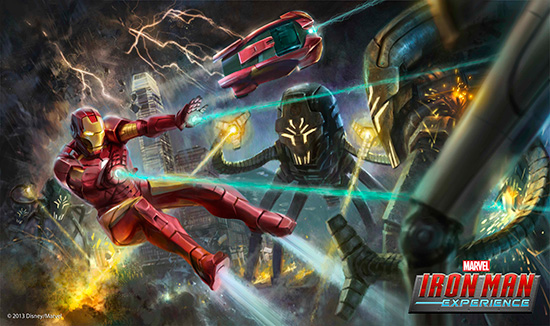 The first Marvel-themed thrill ride at a Disney park has officially been announced, and it's coming to Hong Kong Disneyland. The Iron Man Experience will open in 2016 and will be a high-tech simulator that puts the rider into Tony Stark's suit as he flies around the streets of Hong Kong, battling enemies. That's a piece of concept art above; see more below.
Inside The Magic broke the news, which then hit on the official Disney blog.
Here are a bunch of concept images:
The ride will be in the mold of Star Tours: The Adventures Continue, but with updated technology. Also, while the rumor a few months ago was Hong Kong Disneyland would get its own, full Marvel-themed land, the Iron Man Experience is going to be in Tomorrowland. There's no update if the full land is still happening.
And here in America, we patiently wait for the next big expansion to be announced for Walt Disney World or Disneyland. At the D23 Expo, the biggest teases for America were not Marvel though – they were Avatar and Star Wars. Marvel comes to Disneyland in a different form.