'Solo' Trailer: Shock Till You Drop's First Film Takes Camp Initiation To Another Level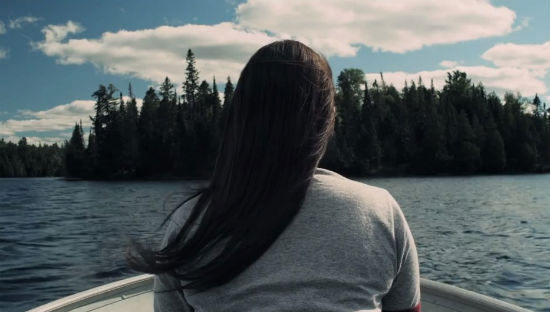 Horror blog ShockTillYouDrop.com will soon begin distributing films, and their first foray into your home is called Solo. Isaac Cravit wrote and directed the thriller which is about a young summer camp counselor (DeGrassi's Annie Clark) who must survive on her own for two days as initiation to her new organization. How does it go down?Things are very, very quiet, she learns about herself in the wilderness, and goes home happy. Roll credits.
Of course that's not what happens! Things get incredibly freaky and disturbing, which is why the horror movie blog is on board. Check out the first trailer for the independent thriller, which will be out October 22, below.
Congrats to ShockTillYouDrop on the new gig. That's where the trailer debuted.
Lots of really creepy imagery in that trailer, which makes it very obvious the title is flat out lying. We'll find out more on October 22.
Here's a more detailed description of the film:
17-year-old Gillian takes a job as a counselor at a remote summer camp. As part of her initiation, she must spend two nights by herself on the camp's island, an intimidating collision of rock and wilderness carved out of the lake, supposedly haunted by the ghost of a camper who disappeared suspiciously decades before. When Gilllian's "solo" is interrupted by a local man responding to a distress call, what was meant to be a peaceful time alone in nature devolves into something disturbingly different. As her paranoia mounts, a horrifying secret is uprooted and Gillian finds herself in a desperate fight to survive.