Quentin Tarantino's Favorite 2013 Films Include 'Gravity' And 'The Lone Ranger'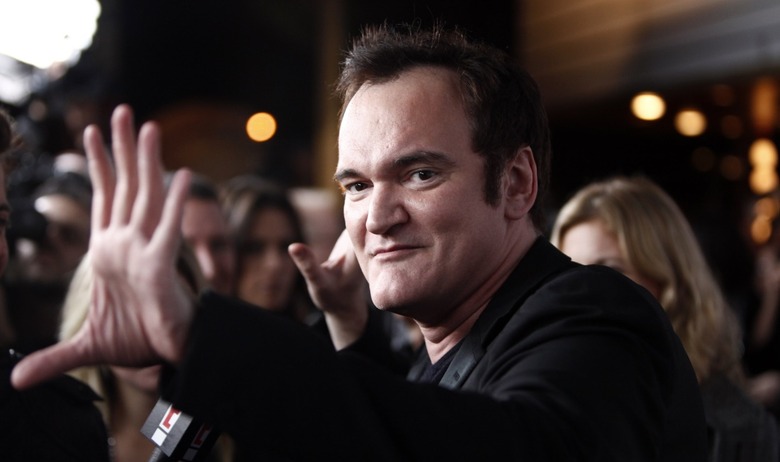 Even Quentin Tarantino will tell you his taste in movies is far from in line with any one person. Much like his movies, Tarantino has a very unique and personal sensibility, which is part of the reason why his movies are so unique. The Pulp Fiction and Django Unchained director recently put those tastes on display by revealing his ten favorite movies of 2013 (so far). Some are expected: Gravity, This is the End, and Before Midnight. But there are some very curious entries. One in particular, in fact: Gore Verbinski's The Lone Ranger.
Here's the full list, thanks to the Tarantino Archives:
1. Afternoon Delight (Jill Soloway)
2. Before Midnight (Richard Linklater)
3. Blue Jasmine (Woody Allen)
4. The Conjuring (James Wan)
5. Drinking Buddies (Joe Swanberg)
6. Frances Ha (Noah Baumbach)
7. Gravity (Alfonso Cuarón)
8. Kick Ass 2 (Jeff Wadlow)
9. The Lone Ranger (Gore Verbinski)
10. This Is The End (Seth Rogen, Evan Goldberg)
I've seen every movie on that list except Afternoon Delight and, save for two, I think it's a solid list. The two sore thumbs are Kick-Ass 2 and The Lone Ranger. As for Kick-Ass 2, I actually like that movie, but in a year with movies like Short Term 12, Mud, Rush, Don Jon — the list goes on — it's not even close to the best of the best.
Then there's The Lone Ranger, an abysmal bore of a film that lost Disney so much money, it all but changed their thoughts on producing films. The producers and stars famously blamed critics on the film's failure, but critics wouldn't have trashed it if the movie was good. If anyone besides Tarantino, known as a rabid consumer of film, published this list, I'd venture to guess this person only saw 10 movies. But that's not likely true here. Tarantino evidently loves this movie. I hope someone talks to him soon and tells us what he saw in the film that most of us were missing. Do you think you know?