This Week In Trailers: The Darkside, Uncharted Waters, Dear Mr. Watterson, The Wes Anderson Collection, Filth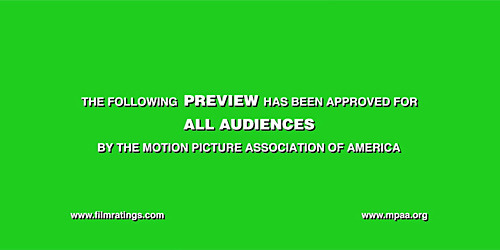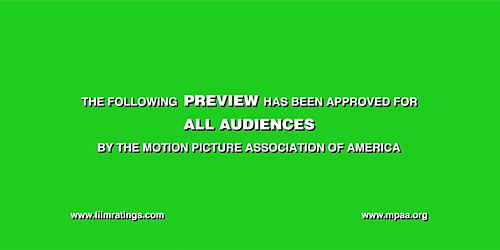 Trailers are an under-appreciated art form insofar that many times they're seen as vehicles for showing footage, explaining films away, or showing their hand about what moviegoers can expect. Foreign, domestic, independent, big budget: What better way to hone your skills as a thoughtful moviegoer than by deconstructing these little pieces of advertising? This week we get bookish with Wes Anderson, revisit Calvin and Hobbes, take another look at some degenerate Scotsmen, and go down under for some surf and weirdness.      The Darkside TrailerIt's interesting.  
What I like most about what's on display here is its commitment to try and keep you off your feet. There's absolutely a Roshomon-like way in which we're being introduced to a story that is going to be taken from multiple angles but what's notable is that we're focusing on the storytellers more than the story itself. I'm not sure what director Warwick Thornton is trying to accomplish with this interview based approach to exposing us to his film but there is a creepiness factor that only serves to obfuscate as the trailer goes on rather than illuminating the actual point of it all. I've watched this thing a half dozen times and I still couldn't tell you what's afoot here. That's OK, though, because it's far better to try and do something novel than tip your entire hand for everyone to see. Certainly someone who has been praised for his work in this year's critical darling, The Turning (and, seriously, when will we get it here??) deserves a little slack and I'm willing to give it to him.
Uncharted Waters TrailerIn keeping with the Australian theme, here's one about a little surfer boy.It's fun to watch movies about native heroes from different parts of the world where they would essentially be treated like any other jamoke if they walked the streets here in the States. A great example of this would have been Paul Kelly: Stories of Me that I talked about last year. Excellent documentary and such a wonderful movie that talks about this person in such glowing praise but who I wouldn't recognize if I bought a banana from him. This trailer, though, gets it right when it comes to establishing why we should want to care about this "icon" of surfing and why we would want to spend 90+ minutes getting to know who he is. We're let into director Craig Griffin's world of mystery that shrouds this shadow dancer of all things wet n' wild and it actually does pull you in as you learn how this prodigy of the waves would end up ascending to mythological status. It's thrilling, it tantalizes but it also whets the appetite for something really unique and that's to take a journey getting to know why this guy was so legendary. The Wes Anderson Collection Book Trailer
Every so often, I come across a piece of marketing like this and can't pass it up.
The selling of what amounts to a scrapbook of flotsam and jetsam, interspersed with an interview with sui generis auteur, man about town, Wes Anderson, is an interesting one. Usually when you sell a book by creating a trailer the trailer is a fictionalized version of the story you'll read; it's Harlenquin-y and really flimsy with a Voice of God trying to project a sense of urgency on it all. Not here. What we get is a strange sales pitch.
It tries to ape something close to Anderson's style but while the book kind of sells itself there's just a weirdness in trying to sell me on the majesty of photos from the set or an odd sketch or two (there's even fan art!) and, in fact, does the book a bit of a disservice by being so flippant about its contents. While it may be well and good intentioned this doesn't sell me so much as it does make me think twice about whether this is worth owning if this is the kind of target demo the book is aimed at.
Dear Mr. Watterson Trailer
Good for him.
Director Joel Allen Schroeder's effort to make a documentary about famed cartoonist Bill Watterson seemed like such a small, previous thing. When I talked about it over a year ago it just seemed like one of those kickstarters that seemed modest in its reach (it was only looking for $50k) and was pleasantly pumped up beyond that goal to the tune of almost a $100k. Now that you're actually going to be able and see this movie in the theater and it's had such positive traction in getting distribution it's such a different animal to look at the trailer now. It has an air of confidence befitting of a movie that is going to examine one of the greatest pop culture icons of the late 20th century. As it comes out of the gate showing off all its accolades it's getting right to the heart of the matter and that is the realization we're not just going to navel gaze for an hour and a half, we're going to full-on dig into the mythos of this beast.
Filth Trailer
Yes, we've shown off a few trailers for Filth already.
However, this is a new one that I think really raises the bar for director Jon S. Baird's ode to malfeasance. It yanks out all the overtly naughty bits and goes back to just making this a speed bag to your eyes. It doesn't tell us how bad of a dirty cop he is, it doesn't get terribly detailed with his substance abuse issues, and just pummels you into enjoying a ride of discordant images and sounds that only leads you to the conclusion that this might actually be a worthy Irvine Welsh adaptation. Some great talent is packed into this thing and the trailer is able to give one long scene followed with a pack of discordant ones which serves the right purpose of showing, not telling, and teasing, not titillating. Even without the bad bits this looks like one movie that has to be seen and consumed thoroughly.
Nota bene: If you have any suggestions of trailers to possibly be included in this column, even have a trailer of your own to pitch, please let me know by sending me a note at Christopher_Stipp@yahoo.com or look me up via Twitter at @Stipp
In case you missed them, here are the other trailers we covered at /Film this week:
I, Frankenstein Trailer - Without question or doubt, this will come and go as quick as you can say VOD.
Out of the Furnace Trailer - Great tempo and drama. So good.
The Secret Life of Walter Mitty Trailer – I'm just not feeling any of this. At all.
Inside Llewyn Davis Trailer - I just have to see everything. The music alone is worth the price to see it, consume it.
Solo Trailer – Eh, another movie with a psycho chasing some co-ed through a forest.
The Armstrong Lie Trailer - There is just no way this guy is for real. I'm going to see it just to see how a sociopath is able to function in normal society.
Charlie Countryman Trailer – Fresh an evocative. I liked the pacing and essence of it all.
American Hustle Trailer – Did I pretty much see the whole movie? Feels like it.
The Monuments Men Trailer – So much better than its first offering. Marked improvement.