Danny Boyle To Direct Heist Film 'Smash And Grab: The Story Of The Pink Panthers'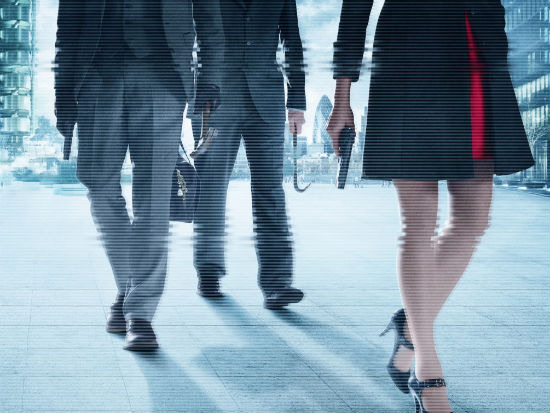 When you're an Oscar-winning director, you can go to the movies and walk out with your next project. That reportedly happened for Danny Boyle, who saw Havana Marking's 2013 documentary Smash and Grab: The Story of the Pink Panthers and immediately decided he wanted to turn it into a narrative. So that's what he's going to do.
The documentary tells the behind the scenes story of the world's most successful jewel thieves and the underground world of the international drug trade. Pathe and Fox Searchlight will co-finance the remake.
Variety broke the news of the deal. Apparently Boyle, an Oscar-winning director of Slumdog Millionaire, saw the documentary and immediately envisioned it as a narrative story. He then grabbed his producers and pursued the remake rights. After completing Trance, he had yet to settle on a follow-up project and this might be it.Smash and Grab had a very small theatrical release earlier this summer in the U.S. Here's the trailer, followed by the official description. It looks like something Boyle would absolutely crush:
Their crimes resemble high-octane Hollywood action movies: a sports car speeds through a Dubai shopping mall, crashing into the windows of a Graff jewelry store. Masked, gun-wielding men jump out of the car, and stuff fistfuls of diamonds into their satchels before screeching off. In London, they took all of three minutes to make off with $30 million in diamonds.  They are captured – not in person, but on surveillance tapes that record their astonishing lightning strikes with hypnotic accuracy.
Playing out like a noir thriller spiced with cutting-edge animation and shocking real surveillance footage, Havana Marking's Smash & Grab is an exclusive all-access pass into the mysterious world of international jewel thieves.  Dubbed 'The Pink Panthers,' the formidable Balkan gang has stolen nearly a billion dollars worth of jewels from boutiques in the world's most opulent cities, including Geneva, Paris, London, Geneva, Dubai and Tokyo.  Through never-before-seen interviews with key gang members, this provocative documentary delves into the gang's incredible history and introduces the viewer to the global police forces who work furiously to stop them.  Beyond the glitz of the Panthers' incredible heists, Smash & Grab exposes dark truths about the illicit diamond trade and the world's most ruthless mafia networks.