'Harold & Kumar' Team To Make Virginity Comedy With Producers Seth Rogen And Evan Goldberg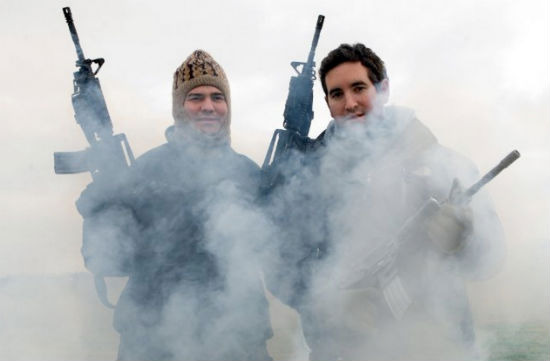 After having a wedding and a reunion, it's easy to forget the first American Pie was about high school boys trying to lose their virginity. It seems almost serendipitous, then, that the men who wrote and directed the last film in that franchise, American Reunion, will direct a new comedy with a similarly simple premise.
Jon Hurwitz and Hayden Schlossberg, who also created the Harold and Kumar franchise, will rewrite and direct an R-rated comedy that was once called Cherries. It's currently untitled. However, this isn't some simple rehash of American Pie. In fact, it's a bit of the inverse. It follows the fathers of three girls who try and stop their daughters from losing their virginity on prom night. Seth Rogen and Evan Goldberg will produce.Deadline broke the news of Hurwitz and Schlossberg boarding this film, which seems like a perfect fit, especially with Rogen and Goldberg producing. The original script was by Brian & Jim Kehoe, but that will be reworked.
The idea of American Pie from not only the girl's perspective, but their father's as well, is a unique and ripe comedic spin. Plus Hurwitz and Schlossberg have proved on multiple occasions they can crush over the top comedy. Whether or not they can handle the emotional relationships that will, most likely, be a major part of this movie is still a bit of a question though. American Reunion was hit and miss in that department. Still, a strong script and better casting will make that aspect a whole lot easier. The whole thing seems like a very smart pairing of talent with idea.
Do you like the idea for this film? How about Hurwitz and Schlossberg at the helm?