Watch A Trailer For The Colombian Remake Of 'Breaking Bad'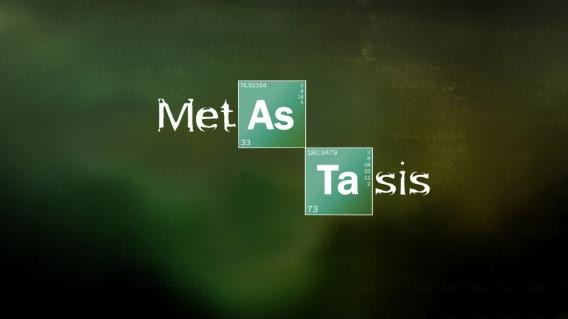 Walter White completed his two-year, five-season journey last weekend, but for Walter Blanco, the fun is just beginning. Univision has just offered a first look at Metastasis, its upcoming Spanish-language remake of Breaking Bad.
Diego Trujillo leads as the chemistry teacher-turned-meth cook, while Roberto Urbina, Sandra Reyes, and Julian Arango play the Colombian versions of Jesse, Skyler, and Hank. Check out images of the cast and the first teaser trailer after the jump.
The second image below shows us the rest of the cast in character. To go with Walter Blanco, we have Jose Miguel Rosas (Rosa meaning "pink"), Cielo Blanco (Cielo meaning "sky") and, um, Henry Navarro. Guess "Schrader" doesn't lend itself so easily to a literal translation.
"Breaking Bad is a fantastic series that wasn't widely seen in Latin America, partly because cable doesn't yet have full penetration in the region," Sony Pictures Television senior VP Angelica Guerra told THR. "[But] there is a universality to the story and its characters that we recognized could work very well."
Still, translating Breaking Bad for a new territory required some changes. One casualty was Walt and Jesse's beloved RV. "Motor homes are not popular in Colombia, so audiences will see Walter and Jose cooking up their first several batches of methamphetamine in an old, barely drivable school bus," Guerra explained.
And now that you know everything you need to know about this new show, here's the trailer. Trujillo's odd-looking wig is distracting, but what really ruins this trailer is that terrible voiceover. If I didn't know better, I'd think this entire endeavor was a fan-made parody.