'Jack Ryan: Shadow Recruit' Poster; Trailer Premiere On Thursday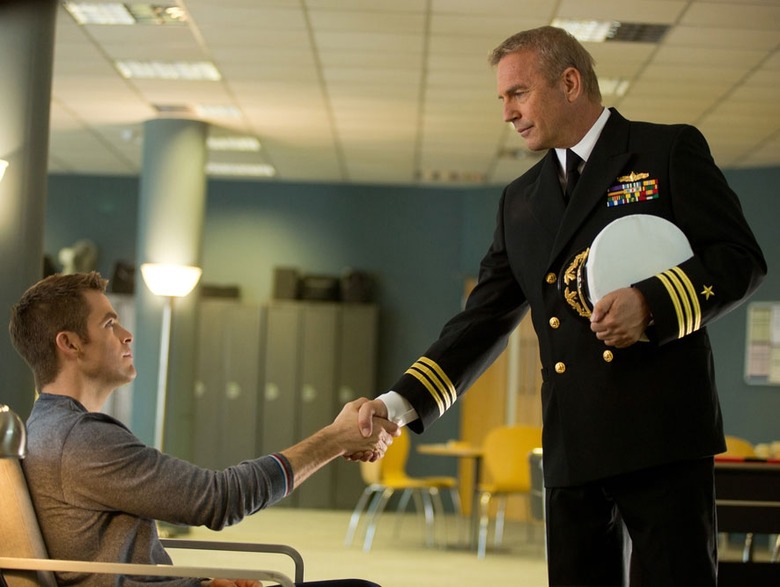 The timing here is unfortunate — just as Jack Ryan creator Tom Clancy is reported to have passed away, Paramount is kicking the promotion for Jack Ryan: Shadow Recruit into gear. The new film stars Chris Pine as CIA intelligence officer Jack Ryan, and revamps the character's cinematic origin. The film was directed by Kenneth Branagh, who also plays the villain, and also features Kevin Costner, as seen above. Check out the poster below.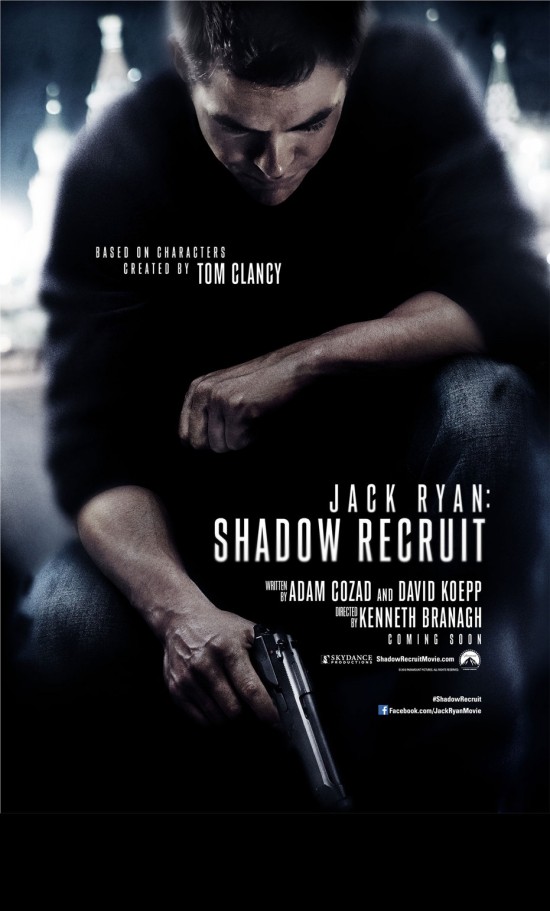 Yahoo has the poster, and will premiere the trailer on Thursday at 7:30pm ET / 4:30pm PST. Jack Ryan: Shadow Recruit opens on December 25.
In a story taking place prior to the original Jack Ryan stories, Ryan is a young stock broker working for a billionaire in Moscow before joining the CIA. When the billionaire he is advising frames him for a terrorist plot and kidnaps his wife, Ryan must race against time to clear his name, stop the plot, and save his wife.