Cool Stuff: Olly Moss' 'Breaking Bad' "Minute Walts"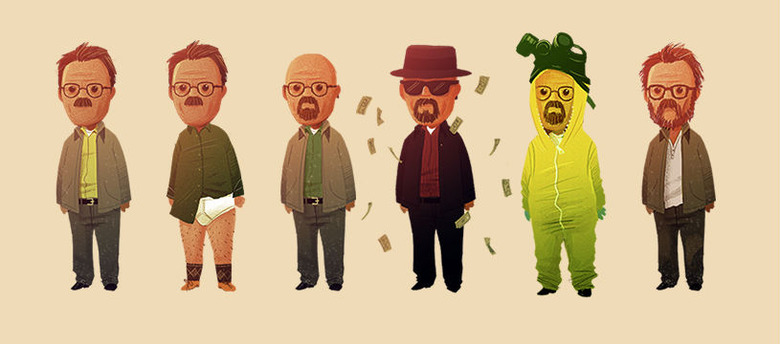 Walter White has many looks. We've seen him as a normal father, cooking meth, as Heisenberg, and more. To celebrate the end of Breaking Bad, popular artist Olly Moss is giving fans a chance to own not one, but six, different Walts. For the next 24 hours or so, Moss is selling "Minute Walts," which are small drawings of the popular character in his different outfits. You can buy one, or all six. See them in more detail below.
Here's a more detailed version of the six pieces. They're 5x5 inches and cost $12 a piece, or $60 for the set. Here's the link to purchase.