Simon Kinberg Will Rewrite Josh Trank's 'Fantastic Four'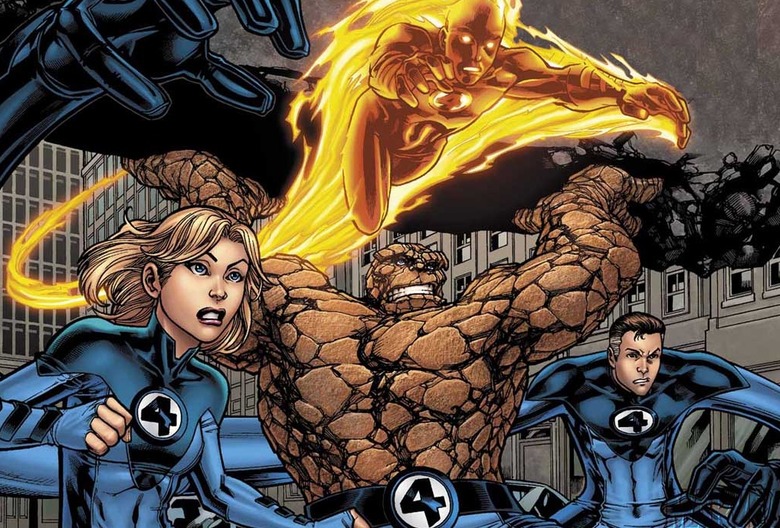 Considering the film has a March 2015 release date, things on the Fantastic Four front have been quiet. Apparently, a bit too quiet. 20th Century Fox has brought on Simon Kinberg to "substantially overhaul" the script on the Marvel adaptation, which will be directed by Josh Trank.
Kinberg has been part of Fox's Marvel Universe for a while. He wrote X-Men: The Last Stand, co-wrote X-Men: Days of Future Past and produced X-Men First Class. On those last two films, Kinberg also worked extensively with Matthew Vaughn, who is producing Fantastic Four. Outside of Fox, he's a co-producer on Star Wars Episode VII and is writing a Star Wars spinoff.
The Hollywood Reporter broke the news of this not-so-surprising development. Most fans had assumed the next announcement we'd hear about Fantastic Four would be casting. Several names, such as Michael B. Jordan, had been floated about possibly coming on board the flick. Plus, with a March 6, 2015 release date set, things would likely have to start pretty quickly.
But the fact things were so quiet now makes sense. Fox was trying to figure out how to move forward and getting a major rewrite by one of their go-to guys seems to be the answer. Previously, writers such as Jeremy Slater, Michael Green, Seth Grahame-Smith and T.S. Nowlin worked on different versions of the film.
While nothing is official, this development seems to suggest a release delay seems imminent. The news also suggests Kinberg has time to write this film, which means his Star Wars spin-off is either totally ready to go, or will be the second of the two announced.
Fantastic Four is a very important franchise for Fox and they aren't taking this film lightly. That's the good news. The bad news is, now we wait. What are your thoughts on this development?