'Hannibal' Season Two Teaser Poster: Dark And Horny
With Hannibal, series creator Bryan Fuller and broadcast home NBC are part of the impressive trend of televised horror that pushes the boundaries of what many people thought was possible or permissible on TV. In the process, they've created fans out of people who thought a series exploring the early relationship between Hannibal Lecter (Mads Mikkelsen) and FBI profiler Will Graham (Hugh Dancy) was doomed to fail.
The show has leapt off from what was done in books such as The Silence of the Lambs and Red Dragon (filmed twice, as Manhunter and then Red Dragon) to create a compelling vision of its own, thanks to the cooperation between the two leads and Fuller.
Now Fuller has offered up a teaser poster for season two, and it's a far cry from the comparatively tame image used to promote season one.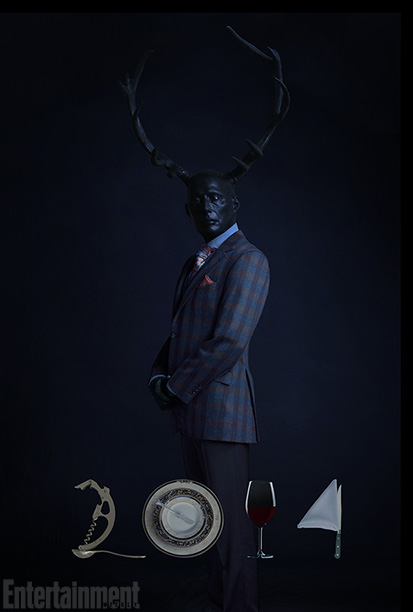 The show creator, who designed this image with the show's effects team, told EW,
After a horrifying descent into madness in season 1, this image ironically represents the perspective of a scrappier, clearer-minded Will Graham in season 2.  The scales have fallen from his eyes and he finally sees Hannibal Lecter for the monster he is.
Guess that sets up the upcoming 13-episode season pretty well.  Hannibal will be back on the air in 2014.