Star Wars Bits: Saoirse Ronan Confirms Audition Rumor; Plus Sullivan Stapleton And Potential TV Resurrection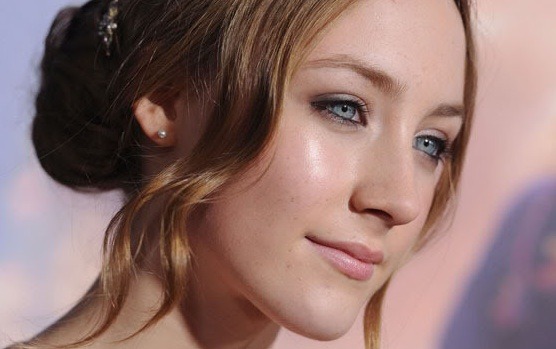 One casting rumor is confirmed while another one pops up. In today's edition of Star Wars Bits, read about the following:
Saoirse Ronan confirms she's read for Star Wars Episode VII.
300: Rise of an Empire star Sullivan Stapleton also is rumored to have read.
The success of Marvel's Agents of S.H.I.E.L.D. may have breathed new life into a Star Wars TV series.
Disney uses Star Wars to launch a new parks campaign.
Check out a concept drawing from Return of the Jedi.
A few weeks back, Latino Review reported Saoirse Ronan had read for a role in Star Wars Episode VII. The report seemed plausible, especially considering she wasn't going to appear in Avengers: Age of Ultron (counter to another rumor) and proved her action chops with films like Hanna and The Host. Now, Ronan has told Sky News that she indeed read for a part in the film. She then added "so has everyone." Wow. When pressed for more information, the actress said her people would "chop off her head with a lightsaber" if she said more.
As that rumor is confirmed, another one has popped up. This one also comes from Latino Review who reports Sullivan Stapleton, star of the Cinemax show Strike Back and the upcoming 300: Rise of an Empire, has also read for a role. There's no information beyond that, but he fits into a certain thirtysomething, masculine mold that has been rumored for the film. But if Ronan is correct and "everyone" has read, we can start to assume that a wide net is being cast to test possible new players.
The history of the live-action Star Wars TV show is long and complicated. Apparently, Lucasfilm had lots and lots of scripts written for the show, which would take place between Episodes III and IV, but they were deemed too expensive to create. So the scripts were shelved. When Disney bought the company, they admitted to being interested in bringing Star Wars to TV but it was going to be a long way down the road. Then a big TV debut happened this past week.
Marvel's Agents of S.H.I.E.L.D. premiered to very solid ratings for ABC, and the website Blue Sky Disney reported that debut got people talking again about the Star Wars TV show. Their article says, however, if the project moves forward, it might be something totally different from the dark tale George Lucas had originally been working on. Furthermore, it likely wouldn't happen until after the animated Star Wars: Rebels and Star Wars Episode VII become part of popular culture. Read more at that link.
Disney is launching a new Parks campaign called Disney Side, promoting families to go crazy at their parks. Here's one of the commercials they're using.
You probably already know, but today J.W. Rinzler's The Making of Return of the Jedi was finally released. Peter wrote about the book here but so did the official Star Wars website, who revealed a piece of concept art by Joe Johnston for an "Imperial Tracker." It was an early idea George Lucas had that didn't end up in the movie. Read more on the site.