'The Hobbit: The Desolation Of Smaug' Trailer: Benedict Cumberbatch Has The Voice Of A Dragon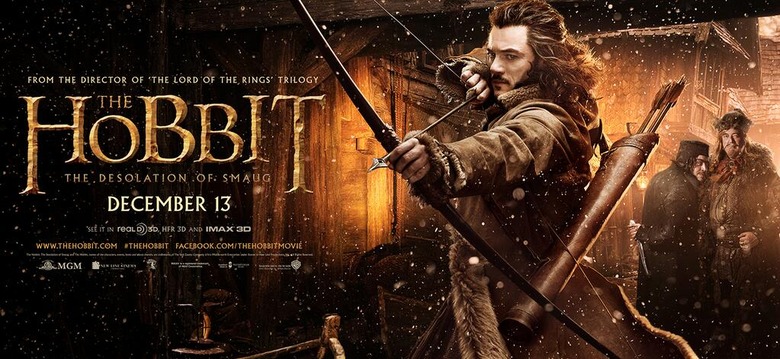 The teaser trailer for Peter Jackson's The Hobbit: The Desolation of Smaug showed a great tease of the appearance of the dragon Smaug. This time you get to hear him speak, in rumbling tones provided by Benedict Cumberbatch. This trailer also shows a few of the ways Jackson has extended the basic story of The Hobbit to fill three movies. Most notably there's a pre-Fellowship romance for Legolas (patterned seemingly after Aragorn's own difficult love for an elf) and the threat of Sauron's return.
The Hobbit: The Desolation of Smaug opens on December 13.
From Academy Award®-winning filmmakerPeter Jackson comes "The Hobbit: The Desolation of Smaug," the second in a trilogy of films adapting the enduringly popular masterpieceTheHobbit,byJ.R.R.Tolkien. Thefilmcontinuestheadventureofthetitlecharacter Bilbo Baggins as he journeys with the Wizard Gandalf and thirteen Dwarves, led by Thorin Oakenshield, on an epic quest to reclaim the lost Dwarf Kingdom of Erebor. Having survived the beginning of their unexpected journey, the Company continues East, encountering along the way the skin-changer Beorn and a swarm of giant Spiders in the treacherous Mirkwood Forest. After escaping capture by the dangerous Woodland Elves, the Dwarves journey to Lake-town, and finally to the Lonely Mountain itself, where they must face the greatest danger of all—a creature more terrifying than any before, which will test not only the depth of their courage but the limits of their friendship and the wisdom of the journey itself—the Dragon Smaug.