The 'Roger Rabbit' Sequel No One Was Expecting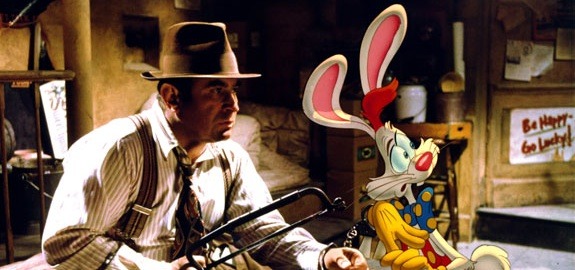 For years, director Robert Zemeckis has conveyed an interest in making a sequel to his 1988 smash, Who Framed Roger Rabbit? At times, it even sounds like it's getting close. Before (or if) that ever happens though, an actual sequel is coming and it's coming later this year.
Gary K. Wolf, the creator of Roger Rabbit, will be releasing a new Roger Rabbit eBook on November 29. It's called Who Wacked Roger Rabbit?Cartoon Brew alerted us to the follow up. Here's the cover.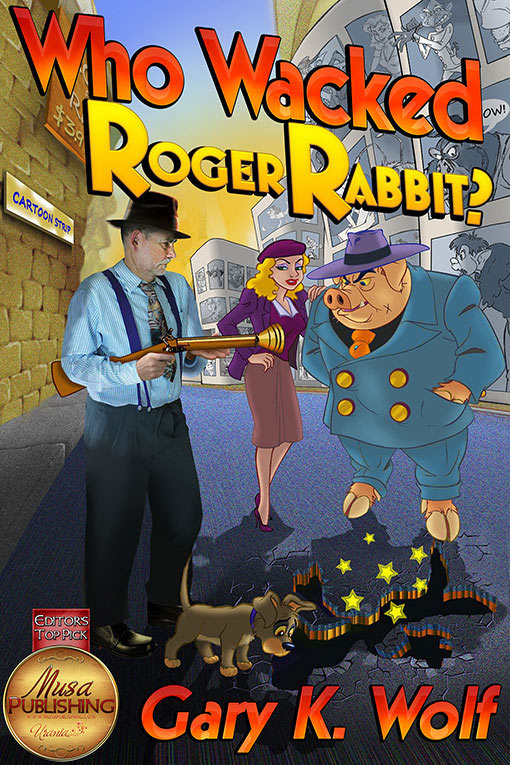 And here's the synopsis:
Hard-boiled gumshoe Eddie Valiant lands a plum job as Gary Cooper's bodyguard while Coop scouts locations for his next movie—a screwball comedy titled Hi, Toon! But Eddie's dream job quickly turns into a nightmare. The film's being shot in Toontown, and Coop's co-star turns out to be none other than Roger Rabbit. Eddie's a big fan of Coop. Of Roger? Not so much.
A sinister hoodlum threatens to murder Coop if the movie gets made. Before long, Eddie, Coop, Roger, and the ever-glamorous Jessica Rabbit are embroiled in a mystery that could destroy Toontown. When Roger bites off more Toonish trouble than Eddie can swallow, the answer to the question Who Wacked Roger Rabbit? swiftly becomes no laughing matter.
This is Wolf's third Roger Rabbit novel, but don't expect the character to be all cute and funny like the movie. Roger in these novels is a darker character, sort of like the tone Zemeckis built around him in the film.
For more on the novel, check out its Facebook.