The Alamo Drafthouse Goes Girlie With Forever Fest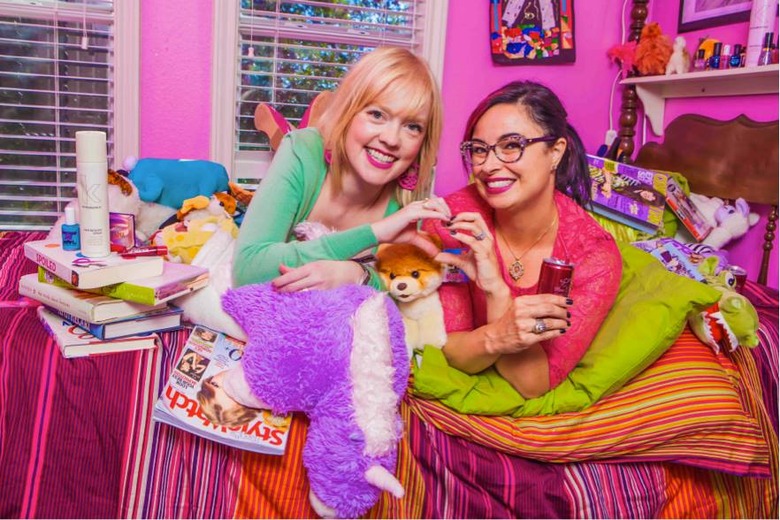 What's better than Rex Manning Day, the Kellerman's talent show, and Blane and Andie's prom all rolled into one? Try Forever Fest: A Celebration of Girlie Pop Culture from the film geeks at the Alamo Drafthouse.
The weekend-long festival includes special screenings of chick flick classics like Can't Hardly Wait and Sixteen Candles, a discussion with YA authors Heather Cocks and Jessica Morgan (a.k.a. the Fug Girls), and a "danceoke" show. Organizers Sarah Pitre and Brandy Fons are racing to get the final pieces together now, and have turned to Kickstarter to ask for a bit of help. Hit the jump for more on their latest venture.
Now that theoretical movie fan can head to Forever Fest, which promises to be chock full of "girlie" events including:
EMPIRE RECORDS screening with star Ethan Embry in attendance, followed by a Rex Manning Day party.
Book talk with Jessica Morgan and Heather Cocks, creators of Go Fug Yourself and authors of Spoiled and Messy.
Danceoke: Your favorite cinematic dance routines performed live on stage while the scene plays on the big screen.
The Cute Show: an adorable clip show presented by BuzzFeed and guaranteed to make you squee.
CAN'T HARDLY WAIT 15th anniversary screening with star Ethan Embry in attendance.
Screening of the John Hughes classic SIXTEEN CANDLES with select talent in attendance followed by the ultimate '80s high school dance.
The Wild Brunch: A mimosa-fueled salute to the hottest men in cinema.
Advanced screening of a buzzworthy new film.
Pitre and Fons know a thing or two about planning movie-centric events. Pitre is the lead programmer for films of the Alamo Drafthouse Cinema, while Fons runs the agency that represents the Drafthouse. Forever Fest promises to be heaven on Earth for anyone who wants to spend the weekend swooning over Heath Ledger's serenade in 10 Things I Hate About You, or trying to make "fetch" happen.
Organization on the event is already well underway, with the festival scheduled to take place November 1-3 in Austin. However, Forever Fest is seeking additional Kickstarter funds to help cover venue rental fees and travel costs for special guests. Watch their pitch video below, and head to Kickstarter to contribute.