First Look: Vengeful Witch Meryl Streep Goes 'Into The Woods'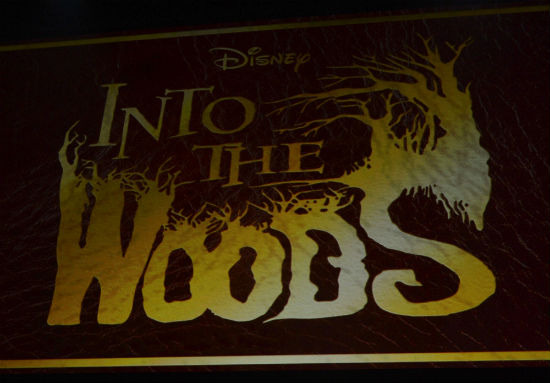 Of all the Disney live-action fairy tale adaptations due out in the next several years, Rob Marshall's Into the Woods may be the biggest. The kitchen-sink musical features some of the most iconic characters of all time, from Cinderella to the Big Bad Wolf, and has huge, stellar cast to match.
The first still from the movie features arguably its starriest star of all, Meryl Streep. The normally lovely actress has clearly undergone several hours of makeup and an attitude adjustment for her role as the witch whose actions set the plot in motion, and it's almost tough to recognize her here. Check out the image after the jump.
Meryl Streep ventures "Into the Woods" as the Witch who wishes to reverse a curse so that her beauty may be restored.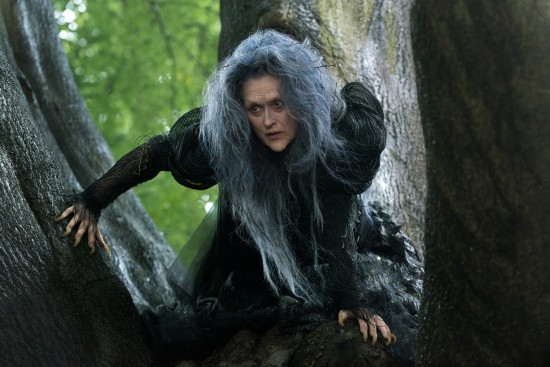 Into the Woods is based on the 1986 Broadway musical of the same title by Stephen Sondheim and James Lapine. The role of the witch was originated by Bernadette Peters, which means Streep has some pretty big shoes to fill — but hey, if anyone is up for the challenge, it's Streep.Into the Woods opens December 25, 2014. In addition to Streep, the sprawling cast also includes Emily Blunt, James Corden, Anna Kendrick, Chris Pine, Johnny Depp, Christine Baranski, and Tracy Ullman. Here's a synopsis:
"Into the Woods" is a modern twist on the beloved Brothers Grimm fairy tales, intertwining the plots of a few choice stories and exploring the consequences of the characters' wishes and quests. This humorous and heartfelt musical follows the classic tales of Cinderella, Little Red Riding Hood, Jack and the Beanstalk, and Rapunzel—all tied together by an original story involving a baker and his wife, their wish to begin a family and their interaction with the witch who has put a curse on them.