Martin Freeman Will Star In 'Fargo' TV Series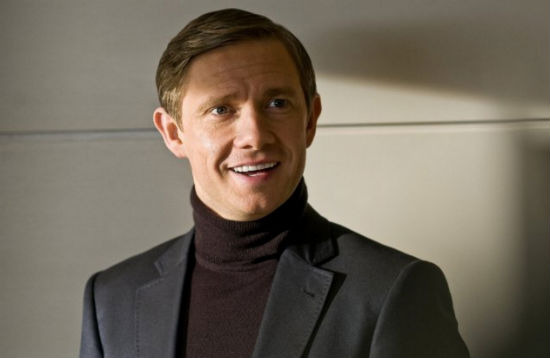 The Office, The Hobbit, and Sherlock: Martin Freeman seems to be everywhere these past few years. Adding to his already impressive, and growing, resume the actor, who was also recently seen in The World's End, has just signed on to play the William H. Macy role in the FX mini-series based on the Coen Brothers' movie Fargo. Billy Bob Thornton previously signed on to co-star in the 10 episode show that'll follow a new case with the same tone and Minnesota setting as the Oscar-winning 1996 film.The Hollywood Reporter was one of the outlets to first report the news. According to the story, Freeman will play Lester Nygaard, a role loosely inspired by William H. Macy's Jerry Lundegaard. Lester is fed up with his life, wife and things take a dramatic change when a mysterious stranger (Thornton) comes to town.
The Coen Brothers are executive producing the series with Noah Hawley writing. Production begins next month in Canada aimed at a Spring 2014 premiere.