Christoph Waltz And Emma Stone Eyed For 'Tarzan'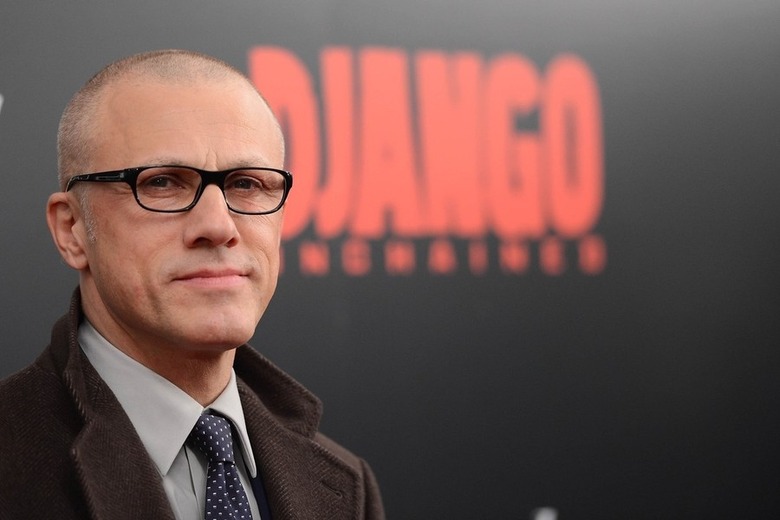 After mixing it up with a good guy role in Django Unchained, Christoph Waltz could head back to the dark side for Tarzan. Warner Bros. and director David Yates reportedly want Waltz to play the villain in the big-budget adventure, opposite Alexander Skarsgard as the King of the Jungle.
Meanwhile, the studio is also getting serious about casting for the female lead role of Jane, with Emma Stone and Margot Robbie among the names being eyed. Hit the jump to get the info on Waltz's character and more.
Negotiations for the part of Jane have not yet begun. Jessica Chastain was said to be in the running earlier this year, but as of now Robbie and Stone are the top contenders. TheWrap's Jeff Sneider reports that while Stone is the studio's top pick, she seems unlikely to accept the part.
If Stone turns it down, it may be due to her crowded schedule. She's already wrapped Woody Allen's next film, Alejandro González Iñárritu's Birdman, and The Amazing Spider-Man 2, all of which are due out next year, and has Cameron Crowe's untitled comedy coming up next.
Robbie, who's best known in the U.S. for starring in the short-lived Pan Am, has a busy spell coming up as well. She'll be seen this fall in Richard Curtis's About Time and Martin Scorsese's The Wolf of Wall Street. (Assuming it doesn't get pushed into 2014.) She'll soon join Will Smith on the set of Focus.
Waltz was most recently heard in Blue Sky's animated film Epic. His upcoming films include Terry Gilliam's The Zero Theorem and Tim Burton's Big Eyes. He's also set to appear for a cameo role in Muppets Most Wanted.
Tarzan hit a speed bump this spring, when the studio got nervous about the proposed budget. However, it's expected to get the green light in November to shoot next summer.
The film will be based on Edgar Rice Burroughs' classic series of books, but the plotline has not yet been revealed. Several writers have already taken a crack at the script, including John August, Cormac and Marianne Wibberley, and Adam Cozad.