Robert De Niro Replaces The Late James Gandolfini In HBO's 'Criminal Justice'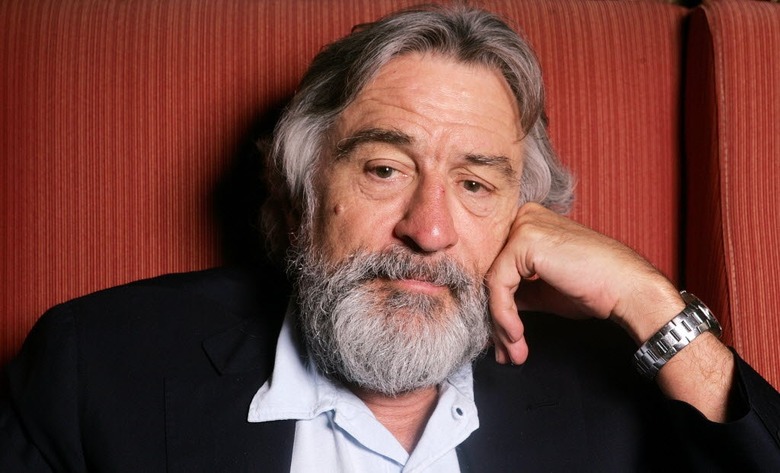 One of James Gandolfini's last projects is picking up steam once again. At the time of his passing, the Sopranos actor had been working on an HBO miniseries called Criminal Justice. But since the network could not move ahead with the pilot they had already shot with him, there was some question of how the show could proceed. As of today, we have our answer.
Robert De Niro has just signed on to take over Gandolfini's role, while Gandolfini will receive a posthumous executive producer credit. The rest of the cast, which includes Riz Ahmed, Bill Camp, Payman Maadi, and Poorna Jagannathan, remains on board. Steve Zaillian, who's been shepherding the project for the past several years, will direct the first episode. Hit the jump for plot details and more.
Loosely based on the BBC series of the same name by Peter Moffat, Criminal Justice follows the case of a Pakistani man (Ahmed) who's accused of murder after he wakes up to find that a woman has been stabbed to death in his bed. De Niro will play the ambulance-chasing lawyer hired to defend him. Though the character is integral to the plotline, he appears only in the final moments of the pilot.
Deadline reports that although HBO and Zaillian were initially undecided on whether they should continue with Criminal Justice without Gandolfini, they ultimately decided to honor his memory by making the project he'd been so passionate about. To replace Gandolfini, they sought an actor that they believed Gandolfini would have liked for the part. After much discussion, they settled on De Niro as their first and only choice.Criminal Justice will shoot in March. Zaillian is only set to direct the first episode of seven. Offers are out to other directors for the other six installments, but no filmmakers have been announced as of yet. Richard Price wrote the script, and will executive produce with Gandolfini, Zaillian, Moffat, BBC Worldwide's Jane Tranter, and Tribeca's Jane Rosenthal.