'Oldboy' Featurette Has New Footage And Some Solid Sales Pitch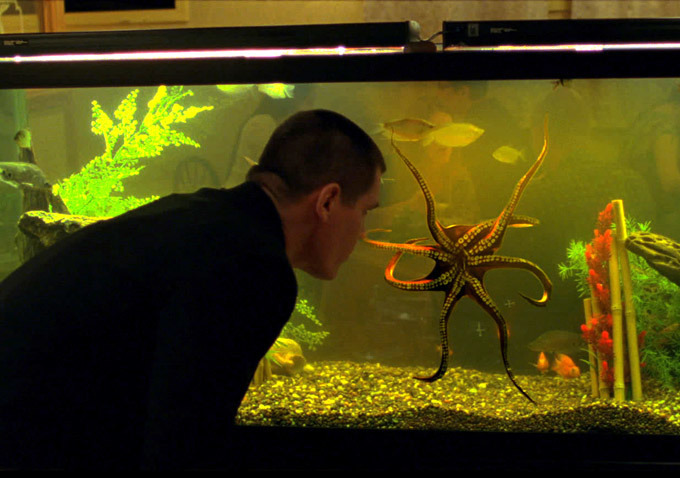 Josh Brolin says he spent three days in solitary confinement to prep for Oldboy. That's pretty serious stuff. He doesn't make the mistake of thinking that it really gave him the mindset of Joe Doucette, the character he plays who is imprisoned for 20 years for reasons unknown. But it does represent a level of commitment to the film.
This Oldboy featurette gives that background info, and also features quite a bit of new footage and other interviews. Brolin calls the movie "the most difficult thing I've ever done," as he, director Spike Lee and co-stars Elizabeth Olsen, Samuel L. Jackson, Sharlto Copley and Michael Imperioli talk about the film. If nothing else, the plentiful new footage will be enough to warrant a look from those curious about this remake.
Oldboy opens on November 27. Yahoo has the video.
Oldboy is a provocative, visceral thriller that follows the story of Joe Doucette, a man who is abruptly kidnapped and held hostage for 20 years in solitary confinement, for no apparent reason. When he is suddenly released without explanation, he begins an obsessive mission to find out who imprisoned him, only to discover that the real mystery is why he was set free.