'Diana' Poster And Trailer: Naomi Watts Is The Most Famous Woman In The World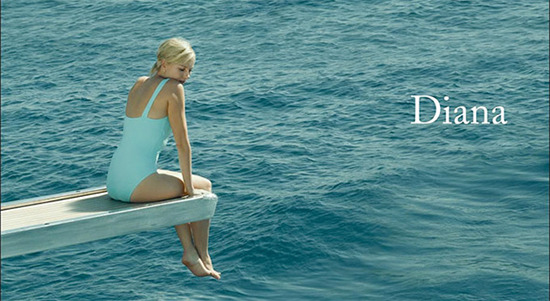 Diana tells the story of the late Princess Diana of Wales, or part of it. Naomi Watts plays Diana for Downfall director Oliver Hirschbiegel, and the focus is on a period in which the Princess began a somewhat clandestine romance with a doctor and the media frenzy that erupted when her extra-marital activities became public. Her life ended in a Parisian road tunnel when the driver of a limo containing Diana and a different boyfriend, Dodi Fayed, crashed their vehicle.
While Watts looks fine as Diana there's an undertone of salciousness here, as there is almost certain to be with any film such as this — it's all about her secret, and the love she couldn't share with the world! Ironically, perhaps, the tone of this trailer puts it more in line with the interests of the paparazzi who hounded Diana to before death, rather than casting the film as a loving or objective tribute.
Check out the full trailer for the film below.
Reviews in the UK seemed to think the film was off-base; Empire, for example, bemoaned the manner in which story events follow a "low-brow and soapy path to their fatal Parisian conclusion," concluding that the film is "more terrible and tacky than one could have imagined." Audiences outside the UK may see the film with a different eye, but this trailer and that review seem to fit well together.
Diana opens on November 1. Yahoo has the trailer. The poster below is from EW.
DIANA takes audiences into the private realm of one of the world's most iconic and inescapably public women — the Princess of Wales, Diana – in the last two years of her meteoric life, and explores Diana's final rite of passage: a secret love affair with Pakistani heart surgeon Hasnat Khan. The film is a window into the tumultuous, change-filled period from 1995-1997 in the wake of Diana's shattering divorce from Prince Charles and at the moment when she stood on the cusp of a different life, evolving into a global humanitarian, mastering her fame and becoming her own woman.