Sequel Bits: 'Postal 2', 'Beyond The Green Inferno', 'I Spit On Your Grave 2', 'Machete Kills'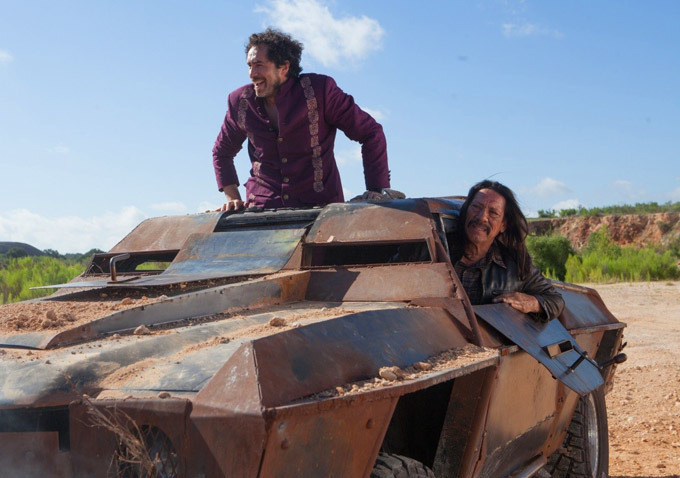 Just can't wait for the October release of Machete Kills? Check out 10 minutes of B-roll footage right here. Also after the jump:
Uwe Boll plans to make Postal 2 really offensive
Eli Roth has an update on the Green Inferno sequel
Take a peek at a clip from I Spit on Your Grave 2
To that end, his movie will feature the Postal Guy with 10 "retarded or handicapped" kids, Heidi Klum getting raped, a takedown of Scientology, a SEAL Team Six helicopter crash, and other insanities. "We are not in a democracy anymore," Boll said of his reasons for doing the movie. To contribute or hear more of his off-the-wall ideas, check out his Kickstarter page. [THR]
A couple of weeks ago, Eli Roth announced a sequel to The Green Inferno titled Beyond the Green Inferno. The project hasn't progressed much in that short period, unsurprisingly, but the filmmaker offered a brief update at a recent Fantastic Fest event nonetheless.
Roth revealed that he's still trying to crack the story with Nicolas Lopez, who's set to direct. Although he wouldn't get specific about potential plot details, he also mentioned that he had a few ideas left over from his prep work for the first film. No release date has been set, but production is expected to get underway in the spring. [Shock Till You Drop]
In a new clip from I Spit On Your Grave 2, aspiring model Jessica (Jemma Dallender) learns that her chosen profession isn't all it's cracked up to be. A typical photo shoot takes a worrying turn when the photographer (Yavor Baharov) starts pressuring her in unseemly ways.
Let's hope she gets her revenge on those creeps eventually. The horror sequel hits DVD and Blu-ray on September 24. [MovieWeb]
Speaking of tough women, Machete Kills has a whole bunch of them, including Michelle Rodriguez, Sofia Vergara, and Amber Heard. Watch these lovely ladies in action in the ten minutes of B-roll footage below.
Machete Kills sees the ex-federale (Danny Trejo) called upon by the U.S. president (Charlie Sheen) to stop a Mexican warlord (Demian Bichir) and a billionaire madman (Mel Gibson) intent on destroying the world. The film opens October 11. [Trailer Addict]