'Enemy' Teaser Trailer: A Double Dose Of Jake Gyllenhaal From 'Prisoners' Director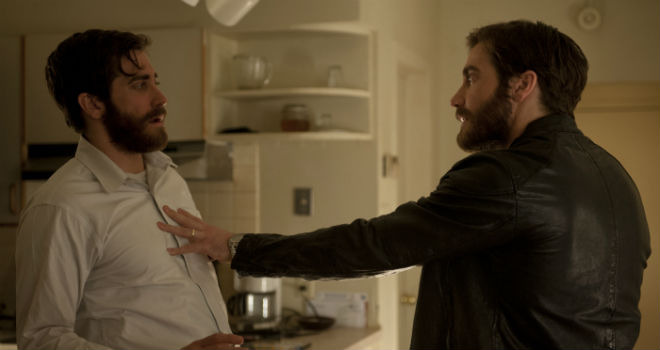 We may receive a commission on purchases made from links.
This weekend, the pairing of star Jake Gyllenhaal and director Denis Villeneuve equaled the number one movie in the country, Prisoners. Next, the pair will team up again in a story with not one, but two Gyllenhaals. That film is called Enemy, and following a premiere at the Toronto International Film Festival earlier this month, a mysterious teaser clip has now come online.
Based on a novel by Jose Saramago, Gyllenhaal stars as a downtrodden college professor who comes to realize there's a younger version of himself somewhere in the world. It also stars Mélanie Laurent, Isabella Rossellini and Sarah Gadon. Check out the teaser below.
Here's the teaser for Enemy, which does not yet have a release date, but was picked up by A24.
And here's the description from Amazon:
Tertuliano Máximo Afonso is a divorced, depressed history teacher. To lift his spirits, a colleague suggests he rent a certain video. Tertuliano watches the film, unimpressed. But during the night, when he is awakened by noises in his apartment, he goes into the living room to find that the VCR is replaying the video. He watches in astonishment as a man who looks exactly like him-or, more specifically, exactly like he did five years before, mustachioed and fuller in the face-appears on the screen. He sleeps badly.
Against his better judgment, Tertuliano decides to pursue his double. As he roots out the man's identity, what begins as a whimsical story becomes a "wonderfully twisted meditation on identity and individuality" (The Boston Globe). Saramago displays his remarkable talent in this haunting tale of appearance versus reality.
Buzz out of Toronto was mixed to positive, suggesting the movie has a very distinct Spike Jonze vibe. The A24 pickup means we'll surely see it next year. What do you think of the tease?