Relive Eight Years Of 'Dexter' In Just Four Minutes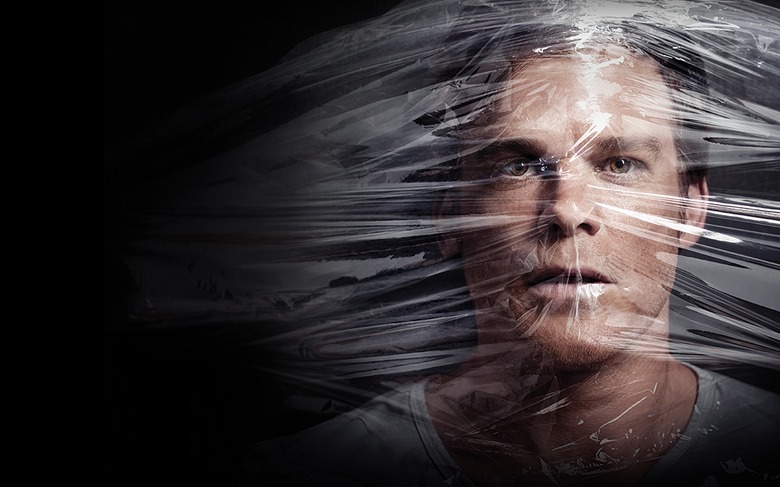 After eight bloody seasons, Showtime's Dexter finally comes to an end this weekend. They haven't been totally smooth sailing for our favorite serial killer. The past several years have put him through one shock after another, when all he wants to do is dispatch bad guys in peace.
Nor has it been easy for viewers. There's almost a decade of twists and turns to keep track of at this point, which seems like an awful lot to ask of anyone. So the network is helping out with a retrospective video, which neatly lays out the Bay Harbor Butcher's biggest moments. Hit the jump to relive eight seasons of Dexter in just four minutes.
[Video removed from YouTube]
It's not a straightforward recap like those "everything you need to know about Lost" videos. If you've never actually seen Dexter, this video won't really make any sense. If you've been following along, though, it should refresh your memory of some key events.
It also serves as a neat highlight reel for star Michael C. Hall. More than a few folks have complained that he seems to be phoning it in lately, but these clips remind us how great he can be when he's at his very best. The actor has said in the past that he wants to move on from television, and indeed his next few projects are big-screen ones: the Beat biopic Kill Your Darlings, the revenge thriller Cold in July, and the crime drama I Fought the Law.
The eighth and final season comes to a close this Sunday, September 22, with the episode "Remember the Monsters?" Though there's still a faint possibility that it won't be the last we see of Miami Metro. Producers and execs have previously floated the idea of a Dexter spinoff, though details (if there are any to share) remain under wraps at this time.