Bryan Cranston Will Follow 'Breaking Bad' With Dalton Trumbo Biopic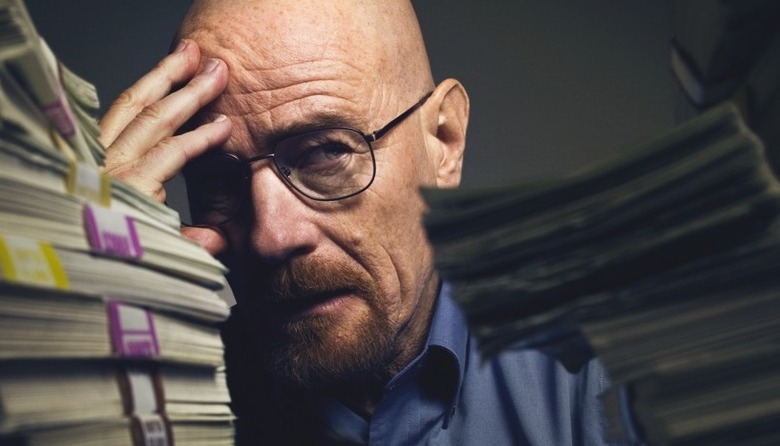 Bryan Cranston has seen his popularity soar over the last couple years as Breaking Bad has reached an ever-larger audience. He's at the crest of that wave right now as we approach the final two episodes of the show, which will end the saga of his character Walter White with longer-than-usual installments.
Cranston has spent the downtime between seasons doing supporting roles in many film projects, and with his Breaking Bad duties nearly over he'll be free to take more than a few leading roles. The first is likely to be in Trumbo, in which director Jay Roach will chronicle the life of author, screenwriter, and Hollywood blacklist-breaker Dalton Trumbo. 
Deadline says the film is looking likely to shoot in early 2014, with a script that John McNamara adapted from Bruce Cook's book about Trumbo.
Dalton Trumbo was fell victim to particularly shameful actions in American politics and Hollywood business. His story is wild — a Communist party affiliation begun in the late '30s, at a time when the party in America drew new members with a platform advocating a policy of isolation in the face of world war, led to being targeted by the House Un-American Activities Committee (HUAC) in the late '40s. He refused to provide Congress with names and information about supposed Communists. Trumbo was convicted of contempt of Congress, for which he served 11 months in prison.
After being freed he was blacklisted from Hollywood, and wrote screenplays under pseudonyms. It wasn't until 1960 that he was openly credited for writing Exodus and Spartacus, at which point the blacklist finally started to crumble. Ironically, he won an Oscar for one of his scripts produced under a pseudonym, The Brave One, released in 1956.
As for Cranston, If you live in the Boston area, you can prep for the end of Breaking Bad by seeing him on stage in All the Way at the American Repertory Theater in Cambridge. (The run is sold out, but there are some standing room tickets being sold each day.)