Hayley Atwell's 'Agent Carter' Marvel One-Shot Being Developed Into TV Series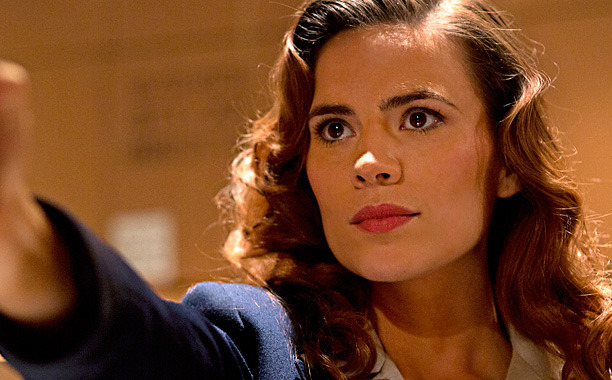 The short film Item 47, an extra on The Avengers Blu-ray, became the ABC series Marvel's Agents of S.H.I.E.L.D. Now, the short film Agent Carter, an extra on the Iron Man 3 Blu-ray, could follow the same trajectory. Deadline is reporting Agent Carter is very early development as a possible ABC TV series.
The move makes a sense on numerous levels. Marvel executives have been very clear that: A) They want to work more with Hayley Atwell. B) They want to develop more female superhero content and C) They want to continue the Marvel Universe both on the big and small screen.
According to Deadline, Marvel is currently looking for writers, and there's no guarantee Atwell would return. Also, it's very likely the success of Agents of SHIELD will surely have some say in the development process.
Agent Carter follows Peggy Carter, Captain America's love interest in Captain America: The First Avenger, on a job as a secret agent one year after the events of the film. It'll be available September 24 on the Iron Man 3 Blu-ray which, coincidentally, is the day Marvel's Agents of SHIELD debuts on ABC.