Oliver Stone Wanted For Martin Luther King Biopic, Jamie Foxx May Star [Updated]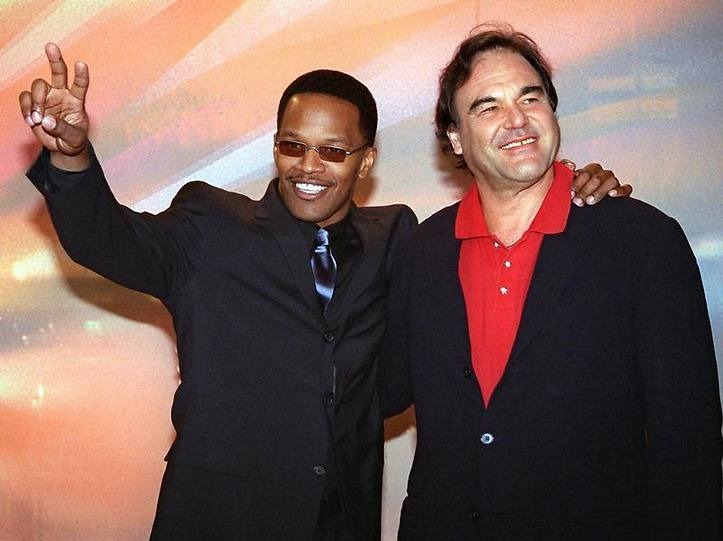 Oliver Stone is going back to his favorite subject matter: influential American personalities, particularly those of the past middle century. He's already chronicled JFK and Nixon (and George W. Bush) and now Stone is in early talks to make a film about Martin Luther King, Jr.
This is one of a few different MLK films that have been in development recently, but the DreamWorks and Warner Bros. co-production have the all-important approval of the King family in addition to the influence of producer Steven Spielberg. The script is by  Kario Salem (Chasing Mavericks) who is reworking a draft by Ronald Harwood (The Pianist, Australia).
If things work out, Stone will make the film, and he'll have his Any Given Sunday actor Jamie Foxx in the starring role.
Update: This week, Stone confirmed that he and Foxx are moving forward with the MLK film. He told the Wall St. Journal "we're looking for a way to relate to this extraordinary man."THR has the report, stressing that this is an "in talks" sort of deal, with no offers on the table and that "reservations abound."
That family involvement is a big deal — the disapproval of the estate has been a stumbling block for other would-be biopics. But Oliver Stone doesn't seem like the guy to make the clean and easy rah-rah biopic. His true maverick days may be in the past, but if there's a less-than-savory detail to chronicle in King's life (and there is, according to biographers) then Stone is likely to highlight it. Hence some of the "reservations."
And what of Jamie Foxx? Borys Kit at THR says that Stone's talks are further along than Foxx's, but that the actor is the man of interest to play the central role.