'Tropic Thunder' Writer To Direct Will Ferrell And Kevin Hart In 'Get Hard'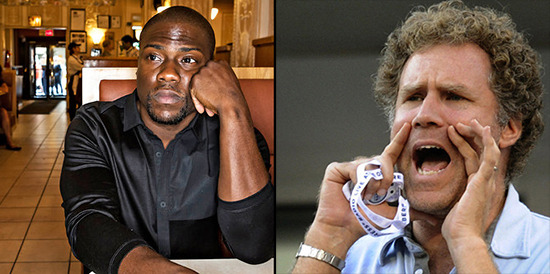 Briefly: Will Ferrell is turning to Kevin Hart for help, and a Tropic Thunder writer is going to watch over it all. Etan Cohen, who co-wrote Tropic Thunder, will direct Get Hard, scripted by Ian Roberts and Jay Martel.
The film is about "a wealthy investment bank manager who is convicted of a crime he didn't commit and prepares for prison with help from the guy who washes his car." A guess says that Ferrell plays the banker and Hart the car wash guy, though there'd probably be a lot more comedy if the casting was reversed. "Get hard," in this instance, is obviously talking about the bank managers' effort to toughen up before going to the pen, but this being a Ferrell project there'll probably be a couple viagra and/or prison sex jokes in there, too.
[Variety]