'Oldboy' Teaser And Posters: A Nightmare Hotel Prepares For New Guests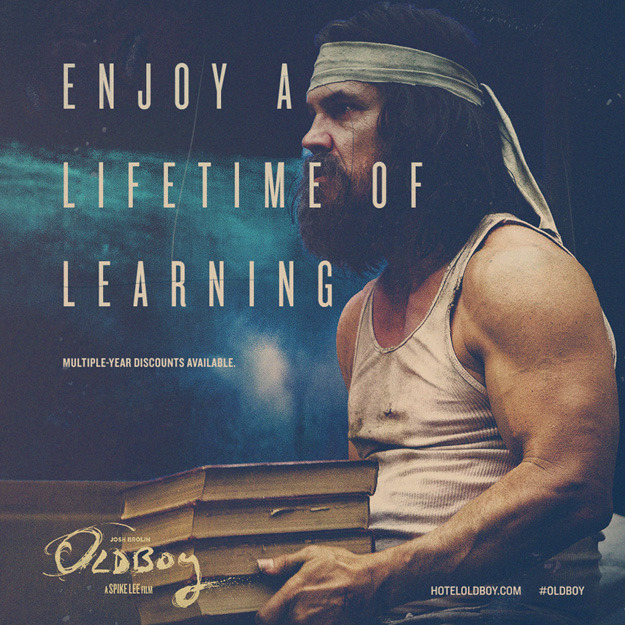 Spike Lee's new version of Oldboy was recently delayed to November, but that might only have been so that a certain "hotel" could prepare for new guests. That's the trust of an intense and intimidating new teaser trailer that shows a great many close-ups of the inner workings of an unusual prison.
That prison, as fans of the original Park Chan-wook film know, is a hotel-like structure in which a man, played by Josh Brolin, is held against his will for many years. The film's action really picks up with his release, but this teaser is all about the small day to day elements of keeping the prison running. You'll see a bit of Brolin, and a bit of the prison manager, played by Samuel L. Jackson. And you'll know that you never, ever, want to be within those walls.
All told, this is a pretty good way to market Oldboy as a specific sort of horror/thriller film, for those unfamiliar with the story. Check out the footage, and a whole suite of new posters, below.
Oldboy opens on November 27.
Starring Josh Brolin, Elizabeth Olsen, Sharlto Copley, James Ransone and Samuel L. Jackson, Oldboy is a provocative, visceral thriller that follows the story of an advertising executive (Josh Brolin) who is abruptly kidnapped and held hostage for 20 years in solitary confinement. When he is inexplicably released, he embarks on an obsessive mission to discover who orchestrated his bizarre and torturous punishment only to find he is still trapped in a web of conspiracy and torment.