'Grand Piano' Spanish Trailer: Elijah Wood Plays On Pain Of Death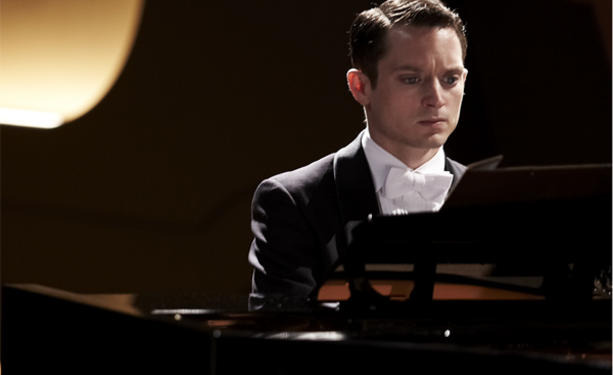 Elijah Wood has spent the last couple years doing new stuff. He toplined the gruesome and controversial remake of Maniac, and this year is in two thrillers from Spanish directors. We just saw the trailer for the first, Nacho Vigalondo's Open Windows, and now here's a look at the other.Grand Piano is directed by Eugenio Mira (Agnosia), and sees Wood as a skilled concert pianist who is performing under threat of death. Though this first trailer is entirely in Spanish, you can easily sense the threatening tone, and get an idea about how the somewhat ridiculous premise might turn into a pretty neat thriller. And why does John Cusack have a rifle? Find out below.
The film will play Fantastic Fest in the next week, after which we'll likely have a report, and it opens in Spain in October. There could well be a US date set after that Fantastic Fest bow, especially if the movie goes over well with the audience in Austin. Trailer via Twitch.
Taking a page out of the book of incredible film history feats like HIGH NOON, the bulk of the movie takes place in near-real time over the course of a high stakes classical music concert. It's here that our hero makes his long-awaited return to performing after being stricken with stage fright at a show five years ago. Lured by the chance to honor his long-time instructor in a program showcasing some of his hardest works, the reluctantly musician accepts the concert, knowing full on that it means tackling the infamous "unplayable piece." The lights go down and the concert begins with a few warm up selections, but something strange is happening inside the score on the piano. As the pages are turned, text begins to appear, defining a very clear threat – "Play a wrong note and you die."