Ron Howard: 'The Dark Tower' Is Alive, Enjoying Quiet Development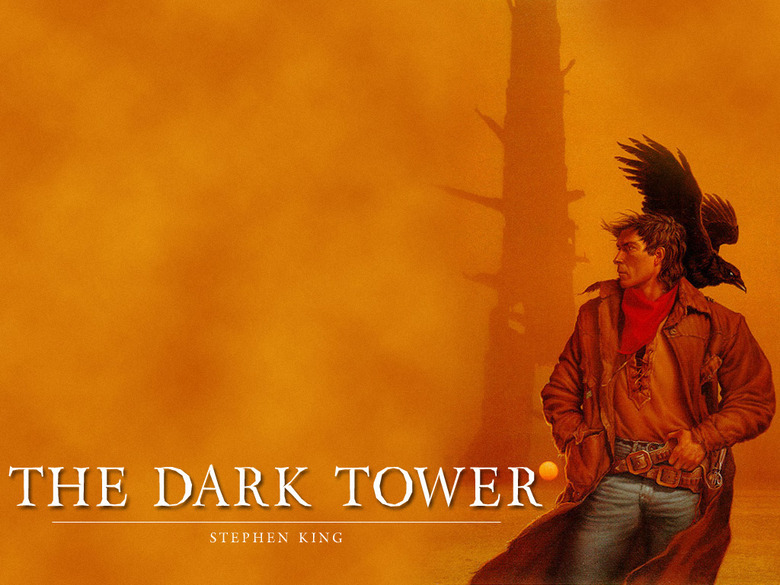 For the past couple years, Ron Howard, Brian Grazer, and Akiva Goldsman have been working on a truly ambitious adaptation of Stephen King's novel series The Dark Tower. Originally set as a possible project at Howard and Grazer's frequent partner Universal, the project almost went to Warner Bros., and finally got a financing offer from Media Rights Capital.
Why all the difficulty? Well, this isn't just one or two films; it's envisioned as a three-film series linked by two short television series. That MRC offer was just for one film, but there was another mysterious offer that came up, which would have allowed for the original ambitious plan to take place. Now, after months of delays and public uncertainty about the project, Howard says The Dark Tower is still kicking. It's just taking some time, and we're not likely to hear much more about it until it is really gaining true momentum.
Howard had a lot to say to the Empire Podcast:
The Dark Tower is something that we're still working on. We've all taken a vow of silence about the progress, the headway, what we think our timetable is, because I don't think I realised how much media interest there was in the title and how much excitement there was.
It's a fascinating, powerful possibility and even Stephen King acknowledges it's a tricky adaptation, but to be honest, from a financing side, it's not a straightforward, four-quadrant, sunny superhero story – it's dark, it's horror. That edge is what appeals to me, the complexities of those characters is what appeals to all of us. And I think Stephen King really respects that, with [regular screenwriting collaborator] Akiva Goldsman and myself, that that's what we love about it, and that's what we want to try to get to the screen.
So my answer is: it got delayed, it's never gone away. We're working on it, and Stephen is very patient with us, and Akiva's just gone off and directed a movie [an adaptation of Mark Helprin's novel, Winter's Tale, starring Colin Farrell, Russell Crowe, Jessica Brown Findlay, Jennifer Connelly and Will Smith], I'm continuing to work, but the Dark Tower dreams – fever dreams, rather – are still there, but we're not going to give it a timetable.
In general, the idea of the sunny, typically middle-of-the-road Howard directing The Dark Tower has seemed like a poor match between filmmaker and material. But Howards' new film Rush is more adult than most would have expected from him. I'm not going to say that a viewing of Rush will change the minds of those who've thought Howard is dead wrong for The Dark Tower. It might, however, persuade some more gentle doubters that there's room for the director to succeed with this project.
And for those who've wondered how the screen version of The Dark Tower will handle the fact that King himself is a fairly major character in the story, Howard explained, "I will admit Stephen has said, 'I don't have to be in this.' But that's not to say that he won't be!"
Here's the full podcast.