Superhero Bits: Arrow, Iron Man 3, X-Men: Days Of Future Past, Guardians Of The Galaxy, Avengers: Age Of Ultron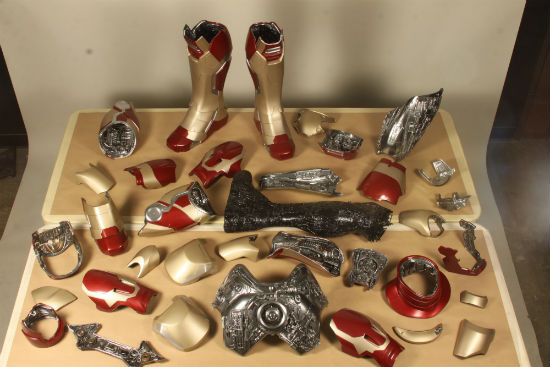 Will Wolverine be messing with Magneto in X-Men: Days of Future Past? Which smaller comic book series might get a Fox TV series? How can you win a trip to work on the set of Avengers: Age of Ultron? Where can you see the construction of the suits for Iron Man 3? Is Benicio Del Toro excited for Guardians of the Galaxy? Read about all this and more in today's Superhero Bits.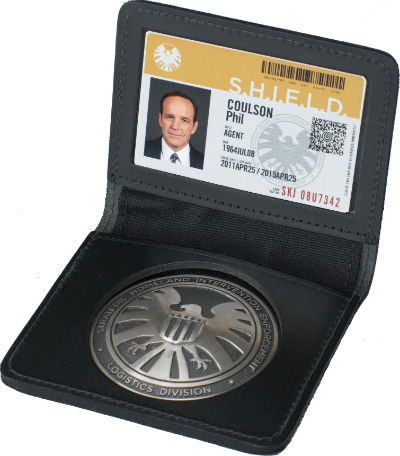 EFX Collectibles is releasing this S.H.I.E.L.D. badge at New York Comic-Con.Comic Book pointed out a quote from a Warner Bros. executive where he called Zack Snyder's new film Batman vs. Superman.

Destination Vinylmation wrote about new Marvel Vinyls coming to Disney.
The comic series Unthinkable could get its own Fox TV show from the team behind 24, via The Hollywood Reporter.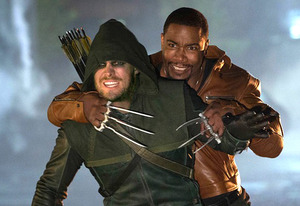 TV Guide has your first look at Bronze Tiger (Michael Jai White) in Arrow.The Daily Beast (via Superhero Hype) asked Hugh Jackman about his relationship with Magneto in X-Men: Days of Future Past:
It's fair to say we don't get on that well. I get sent back to the past and he has no idea who I am, but you can imagine Wolverine has a bit of fun with that.
Doritos is running a Super Bowl ad contest and first prize is being able to work on Avengers: Age of Ultron.
Superhero Hype linked to some potentially spoiler filled set photos from Marvel's Agents of S.H.I.E.L.D..
Due to the amount of graphics and images included in Superhero Bits, we have to split this post over TWO pages. Click the link above to continue to the second page of Superhero Bits.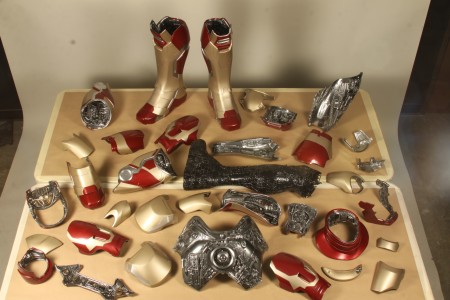 Legacy Effects (via Comic Book Movie) posted a whole bunch of behind the scenes images of costume construction for Iron Man 3.
/Film reader Brent F pointed us toward this article about Fantastic Four potentially shooting in Louisiana.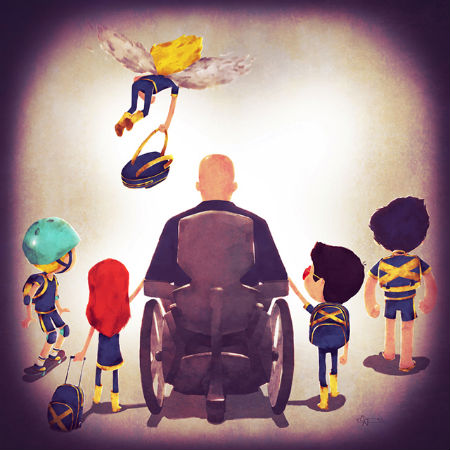 Artist Andry Rajoelina did a set of Super Family drawings, via Laughing Squid.
Comic Book Movie posted some quotes from Benicio Del Toro on his excitement being a part of Guardians of the Galaxy.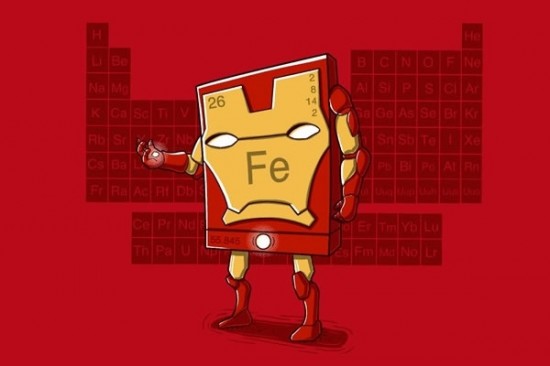 Neatoshop (via Shirtoid) had a bunch of Chemical Avengers images.
A Russian website (via CBM) is reporting Captain America: The Winter Soldier will have its first trailer in front of Thor: The Dark World.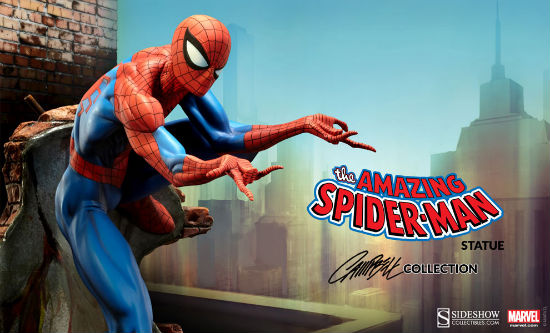 Very cool J. Scott Campbell inspired Spider-Man statue via Sideshow.
ScreenCrush has a great interview with Marvel co-President Louis D'Esposito about a potential spin-off Marvel Universe.