'Walking Dead' Actress Laurie Holden Among New Additions To 'Dumb And Dumber To'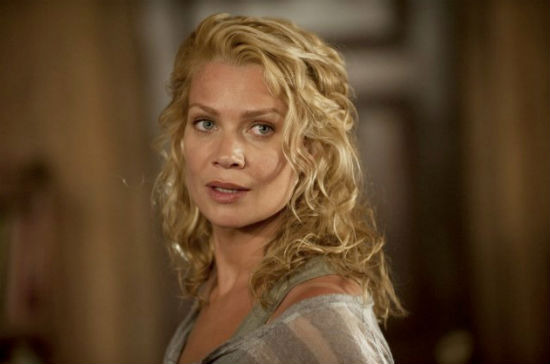 While Lloyd and Harry might act like brothers, their interactions with another family are the center of Dumb and Dumber To.
Laurie Holden, best known for playing Andrea on The Walking Dead, has been cast as an evil housewife who is poisoning her rich husband (Funny or Die's Steve Tom) while hoping to run away with another man. She's also trying to off her step-daughter, played by Days of Our Lives' star Rachel Melvin.
Melvin's role is apparently the female lead, suggesting she's the daughter Lloyd (Jim Carrey) and Harry (Jeff Daniels) are looking for, or a possible love interest for one of them. (Maybe both? Too weird?)
Deadline broke the news of Holden's casting while the Hollywood Reporter got the other two names. They joins a cast that also includes Kathleen Turner. Peter and Bobby Farrelly will write and direct the film aimed at a 2014 release.