Grant Gustin Of 'Glee' Is 'The Flash' For CW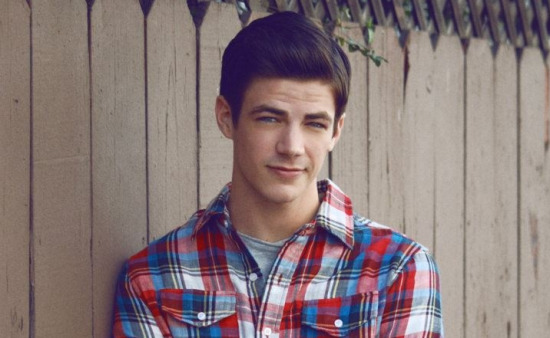 Arrow co-creators Greg Berlanti, Andrew Kreisberg and David Nutter are setting up The Flash as a possible new TV star for The CW, and they've found their Barry Allen. Grant Gustin of Glee will play the super-fast hero in three episodes of the next season of Arrow. He'll have a two-part appearance in episodes eight and nine, and then the twentieth episode of the season will serve as a "back-door pilot" for the Flash show the network announced not long ago.THR reports that Berlanti, Kreisberg and Geoff Johns of DC will write the three Flash episodes, and the possible show will serve as an origin story, similar to what was done with Arrow.
The two-part story early in the season will find Allen in Starling City, and the later episode will follow him to his own home.
The trade says,
Barry Allen is described a Central City assistant police forensic investigator who arrives in Starling to look into a series of unexplained robberies that may have a connection to a tragedy in his past. A comic book fan boy, Barry is obsessed with the Arrow unaware that working with Oliver and Felicity to solve the crime has brought him right into the dangerous world of the vigilante.
Like Arrow, the idea is to create a grounded and realistic (well, more realistic than some) version of the character.