Djimon Hounsou Joins 'Guardians' Co-Star Vin Diesel In 'Fast & Furious 7'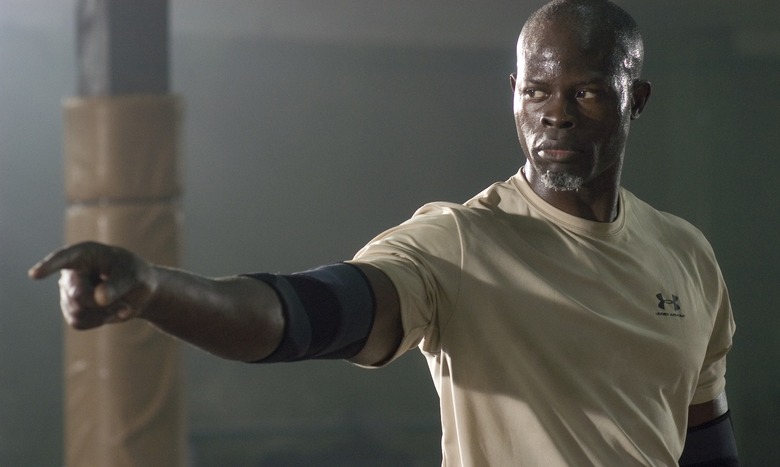 In the past month alone, Fast & Furious 7 has added a classic action hero and a Muay Thai warrior. Now it's bringing on a Marvel supervillain.
Djimon Hounsou has just boarded the action sequel, joining franchise regulars Vin Diesel, Paul Walker, and Dwayne Johnson. Hit the jump to get more details.
Here's what we do know: he seventh installment will return to Los Angeles, after traveling to South America and Europe in the last two films. Jason Statham is set to play the villain, and Chris Morgan is writing the script.
While the past four movies were directed by Justin Lin, James Wan (Insidious) takes over at the helm for Fast & Furious 7. The casting so far suggests, however, that he's taking a page out of Lin's playbook. Just as Fast & Furious 6 starred Haywire's Gina Carano and The Raid's Joe Taslim, Fast & Furious 7 is loading up on action stars like Statham, Kurt Russell, Tony Jaa, and MMA fighter Ronda Rousey.
Hounsou hasn't been onscreen much over the past year, but that's about to change. He has the romantic comedy Baggage Claim coming out later this month, followed by the fantasy adventure The Seventh Son, Mark Neveldine's The Vatican Tapes, and How to Train Your Dragon 2 in 2014.
Fast & Furious 7 will be one of two projects Hounsou has with Diesel next year. Both star in Guardians of the Galaxy, which is shooting now for release in August. Hounsou portrays Korath the Pursuer, while Diesel voices the walking tree Groot.
Fast & Furious 7 is preparing to shoot in Atlanta, with a planned release date of July 11, 2014.