Rupert Wyatt Could Direct Mark Wahlberg In 'The Gambler'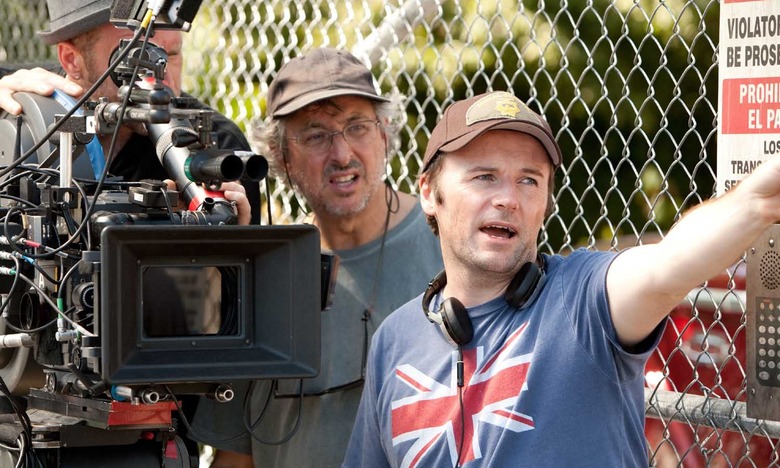 As filmmakers go, Martin Scorsese, Todd Phillips, and Rupert Wyatt are pretty damn different. However, they do have one project in common: The Gambler.
A few years back, Scorsese was set to direct the remake of the 1974 film, with Leonardo DiCaprio attached to play the lead. He fell off at some point, and last year The Hangover helmer Phillips entered talks to take over the project. That didn't pan out either. Now Wyatt and Mark Wahlberg are reportedly eyeing the project. Star Trek 3 it isn't, but it sounds like an exciting next step for Wyatt nonetheless. Hit the jump for all the details.
TheWrap reports that Wyatt is in talks, but has yet to seal the deal. Between this and those Star Trek 3 rumors, Paramount seems very keen on him. Wahlberg is said to be "circling" the lead role, but he isn't officially attached at this point. If he signs on, The Gambler would give him an opportunity to attract the kind of critical acclaim he got from performances in Boogie Nights and The Fighter.
The script, by William Monahan (The Departed), centers around a lit professor who's hooked on gambling. His addiction pushes him into deeper and deeper debt, getting him in trouble with his loved ones as well as some unforgiving gangster types. Original screenwriter James Toback based the 1974 version on his own life, and he was none too pleased to hear about the remake.
Wyatt directed the critically and commercially successful Rise of the Planet of the Apes, but ultimately decided not to return for the sequel. Although he hasn't directed a feature film since then, he's kept busy with a number of developing project including Agent 13 with Charlize Theron, the World War II drama Birdsong, and the noir thriller Night Film. Additionally, he recently wrapped the AMC pilot Turn, about spies in the Revolutionary War.
Wahlberg has had a hectic 2013 as well, starring in Broken City, Pain & Gain, and 2 Guns. He'll next be seen in Peter Berg's Lone Survivor, which opens this winter, and he's now shooting Transformers: Age of Extinction, which hits next summer.