Will 'Chronicle' Writer Max Landis Make A Wonder Woman Movie?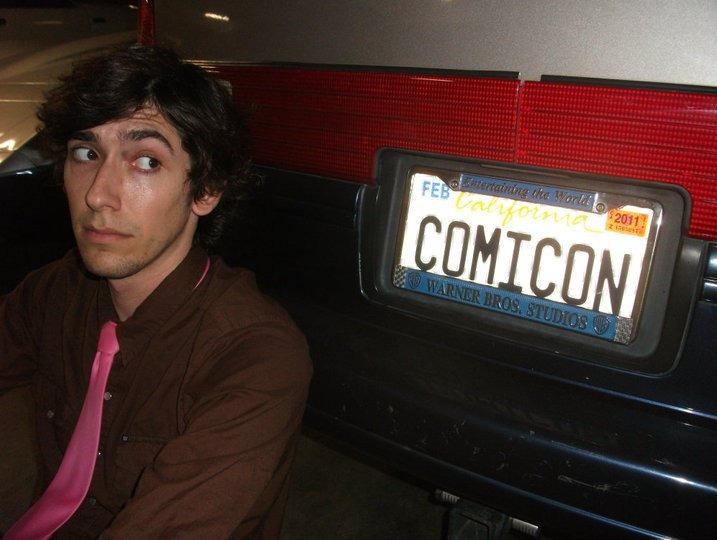 Max Landis may be off the Chronicle sequel, but he's not done telling superpowered stories. The writer, who's also known for his 2011 short The Death and Return of Superman, has indicated that he'd love to see a new version of Green Lantern — and that he actually plans to pitch another concept for Wonder Woman. Hit the jump to read his comments.
Either a version of Green Lantern that played like ET meets Stand By Me using the goth/punk seen and Kyle Raynor, or Wonder-Woman, using a pitch that I intend to make to WB.
Later, when another participant wondered what reboot Landis would want to work on, he wrote back, "You'll know sooner than you think."
Taken together, Landis' comments suggest that a Wonder Woman project may be coming up for him soon. Whether that means he plans to direct, write, or both is not clear.
Although the Amazon princess remains one of DC Comics' most iconic figures — not to mention the single most famous female superhero of all time — Warner Bros. has struggled to adapt her for the screen. Joss Whedon and Joel Silver have each tried and failed to crack the story, while David E. Kelley's attempted NBC series couldn't get past the pilot stage.
But Warner Bros. keeps trying. As of last year, Green Lantern scribe Michael Goldenberg was working on a Wonder Woman script, though not much seems to have come of that effort so far. On the small-screen side, there's a Wonder Woman show still stuck in development over at The CW.
In other Landis superhero movie news, the scribe also revealed if he could make any film for Marvel or DC, it'd be a "1970s gritty blaxploitation Heroes For Hire movie," and that Batman: The Long Halloween was the comic book story he most wanted to bring to the big screen. He also went on record as being OK with Batfleck: "Everyone's version of Batman would be different, but I think Affleck is probably fine."
Landis was recently working on a sequel to Chronicle, but parted ways with the studio when they couldn't agree on the direction. He's just completed his first feature directorial effort, Me Him Her. Do you think he'd be the right choice for a Wonder Woman movie?