Ellen Page Wants To Make A Kitty Pryde Movie With Joss Whedon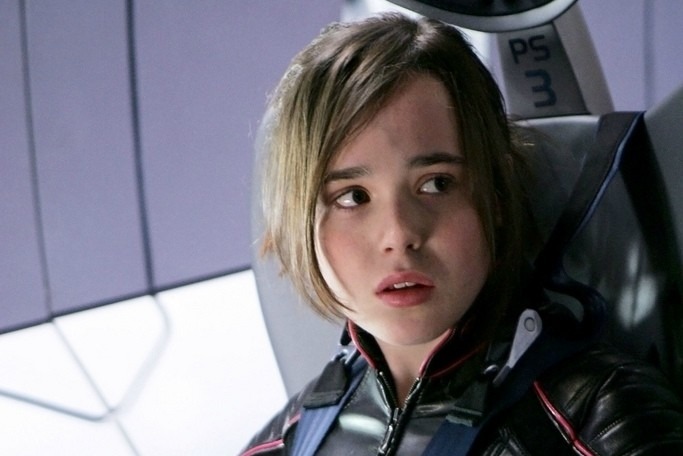 Seven years after X-Men: The Last Stand, Ellen Page has stepped back into her black leather suit to reprise the role of Kitty Pryde for X-Men: Days of Future Past. And she says she'd be happy to do it again, should Joss Whedon call.
The Avengers director has occasionally floated the idea of a Kitty spinoff movie starring Page, with no results to show for it so far. But should he ever get it off the ground, Page says she'd be "so thrilled" to get involved. Hit the jump to read her comments.
Previously, Whedon has said that he'd love to make a Kitty film but that the studio didn't seem interested. "They don't seem to think that that's awesome. I don't know why," he said in 2009.
However, Page is very much interested, as she told Vulture in a recent interview.
Well, I'm available! [Laughs.] I love that. Kitty Pryde's awesome. I'm super grateful to be the actress who's gotten to be her, and you only desperately hope that the true fans who have a right to demand what they want and who have been passionate about these stories for a really long time, that you can pull it off for them. I would be so thrilled to play Kitty Pryde again. I really would.
Given that Whedon is currently tied up with the Marvel Cinematic Universe and that Fox controls the X-Men, it doesn't seem likely that he'll get to make the Kitty Pryde movie anytime soon.
But the idea of a Kitty Pryde solo outing isn't totally out there. Juno director Jason Reitman revealed not long ago that he'd been approached about reuniting with Page and writer Diablo Cody for a Kitty standalone, but nothing actually came to pass.
Perhaps that'll change, though, if X-Men: Days of Future Past takes off. Kitty's role in the film isn't quite as big as in the original comic book storyline — it's Wolvie that gets sent back in Bryan Singer's version, not Kitty — but seeing Page back in action could help renew the studio's interest in the character.
Discuss: Would you watch a standalone Kitty Pryde movie? I mean, someone's gotta take over spinoff duties from Wolverine.