POTD: Jim Carrey Preps For 'Dumb And Dumber To'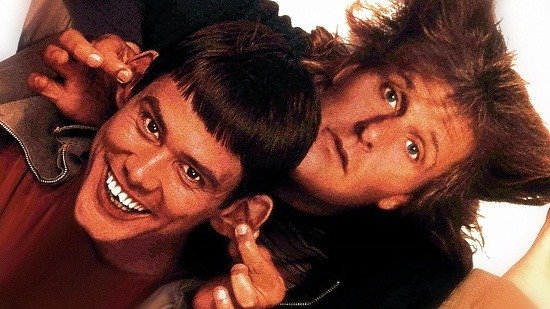 The Farrelly Brothers, Jeff Daniels and Jim Carrey will all get a bit dumber later this Fall as the long anticipated sequel to the hit 1994 comedy Dumb and Dumber is set to start shooting. This one is called Dumb and Dumber To, and Lloyd and Harry will hit the road again when one of them finds out they have a child. At least, that's the rumored plot. Kathleen Turner is joining the cast as well.
The Farrellys have been thinking about this film for almost two decades and now they are very close to making it a reality. How close exactly? Their star is sporting his trademark chipped tooth. Check out Jim Carrey's photo below.
Carrey tweeted this on Sunday.
And here's the bigger photo: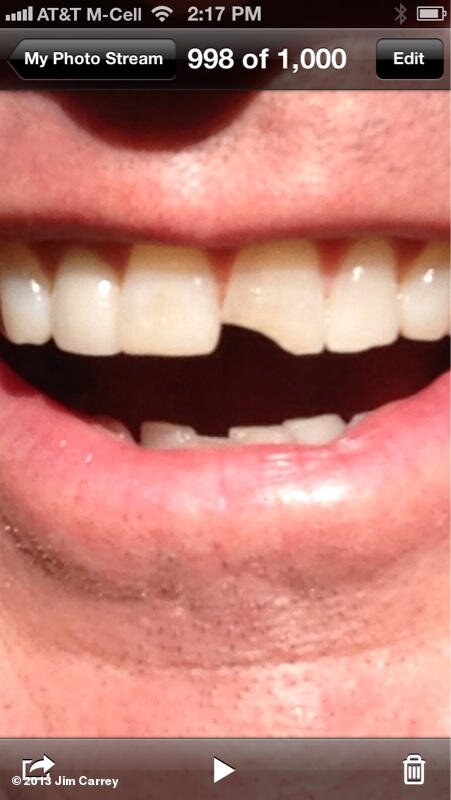 Carrey's tooth is actually chipped like that, courtesy of a grade school skirmish, but he usually wears a cap. There's no word if he just popped it off as a joke or if this is the actual start of filming. Daniels had said filming starts in September, so we're in the zone. Either way, Lloyd and Harry are coming back real soon and I'm definitely curious if the actors, who have changed so much, can bring the magic once again.
Are you looking forward to this film or has too much time passed?