The Coen Brothers Are Going Digital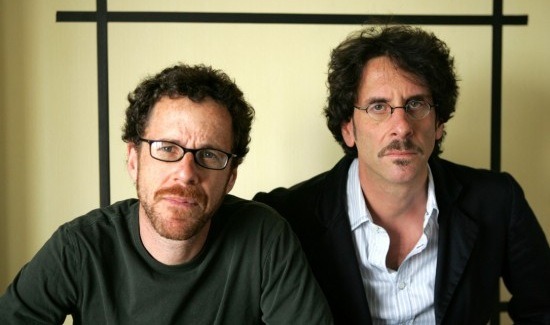 The number of filmmakers who continue to shoot movies on film dwindles every single day. Now, one of the most well-respected holdouts are going to the digital side. The Coen Brothers, Joel and Ethan Coen, believe their new movie Inside Llewyn Davis will be the last one they ever shoot on film.
The Coens said that in a (really great) interview with the New York Times. The reporter ask what has changed about their filmmaking over the years:
Joel Coen: Well, the craft of it's changed a lot, just because of digital technology. That's the thing that's been the most radical. I mean, outside of that, it's still the same as when we were making Super 8 movies, basically. This movie was not shot digitally. We shot it on film. It's probably ——
Ethan Coen: Probably the last one.
JC: It might be the last one we ever do on film.
EC: "True Grit" was the last film that Roger Deakins shot on film.
Later they elaborated on it:
JC: I think both of us — and T Bone [Burnett] I would throw in here, too — are very sort of analog. I'd rather listen to vinyl than to a CD. I'd rather see a movie shot on film. I don't think they look the same. I think you can duplicate things with digital technology, but what you end up doing is trying to recapture elements of photochemical technology that aren't there, and they always look a little screwy.
EC: The analog texture feels so good.
JC: There was a period of time when you could choose whether you were shooting in black and white or in color, and depending on the subject matter — and usually it's sort of genre-driven and all the rest. It would be great if you could say, "This movie lends itself to digital shooting, this one, black and white," without there being any kind of arty stigma put on it. It's just another thing you can try.
With film companies literally stopping the production of film stock, all filmmakers will eventually have to go this way in the coming years. The sooner they make the jump, the sooner they can begin to look at the positives of the medium (cheaper, instant playback, simpler data transfer, etc.) instead of the negatives (it doesn't look as good, more expensive, etc.) There's also that word "probably." The Coens says Inside Llewyn Davis is "probably" the last movie they make on film. If it isn't, though, how long can they hold out?
Does this revelation surprise you? Upset you?